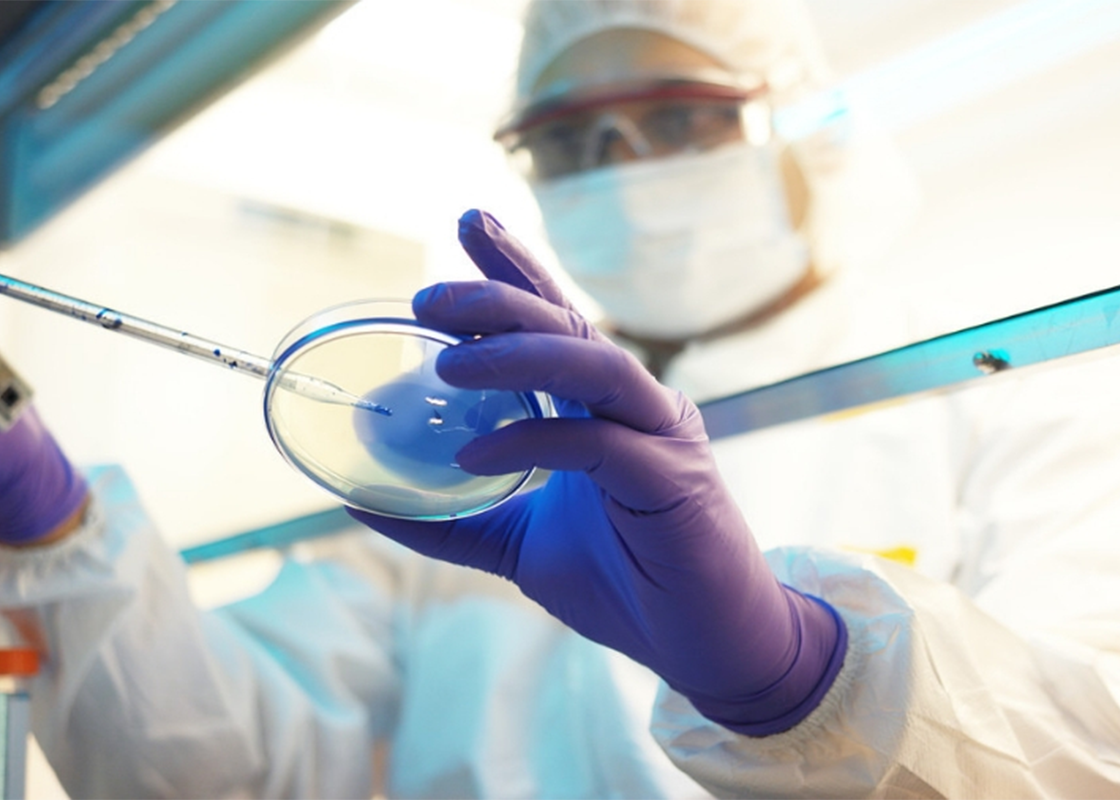 Researchers Developing Early Detection, Home Monitoring Tests for Lupus Nephritis
With $5 million in grants from the National Institutes of Health (NIH), two UH biomedical researchers are moving the needle on early detection and monitoring of kidney nephritis, or inflammation, in patients who have Systemic Lupus Erythematosus, known simply as lupus.
Read more >
The Association of International Business (AIB) Executive Board has awarded Management & Leadership Department Chairman and Professor Steve Werner the Journal of International Business Studies (JIBS) Silver Medal.
Gustavo Aguilar, a Ph.D. student in computer science, is a 2019 Snap Research Fellow. His research uses natural language processing to analyze social media posts.
April 4: Univeristy Research Explained: Transmittal Routing
10 a.m.-12 p.m.
Faculty Cafe, E.Cullen, Ground Level, Rm. 31
April 11: Startup Pains: What I Wish I Knew
4 p.m.-5 p.m.
Innovation Center, UH Technology Bridge, Building 4, Floor 2
April 17: Foundation Funding + TRIP
12 p.m.-1 p.m.
Faculty Cafe, E.Cullen, Ground Level, Rm. 31
April 17: Policy in Cybersecurity
12 p.m.-1 p.m.
Student Center South, Space City Rm. 214
April 23: Mastering the Craft of Research
12 p.m.-1:30 p.m.
Faculty Cafe, E.Cullen, Ground Level, Rm. 31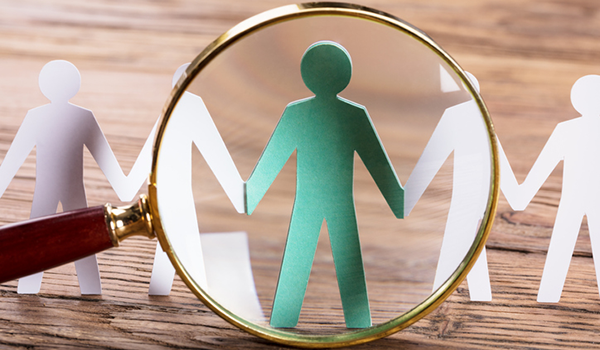 Are you in search of research subjects? Are you curious if enough subjects exist with a given condition to propose a research study or clinical trial? How about healthy control subjects?

DOR is now a member institution of ResearchMatch – a national recruitment registry that brings together researchers and people who are interested to learn more about research studies.

This service is available at no cost to UH investigators. More information, tools, and instructions to create an account can be found on the UH ResearchMatch site.
View past announcements on the Division of Research website.
CAREER: TARGETING NOVEL PHOSPHORS FOR THE NEXT GENERATION OF SOLID-STATE WHITE LIGHTING
PI/Department: Jakoah Brgoch, Chemistry
Sponsor: National Science Foundation
Amount: $656,135
---
CRII: SATC: TOWARDS EFFICIENT AND SCALABLE CROWDSOURCED VULNERABILITY-DISCOVERY USING BUG-BOUNTY PROGRAMS
PI/Department: Aron Laszka, Computer Science
Sponsor: National Science Foundation
Amount: $174,201
---
CORTISOL SYNCHRONY IN ADOLESCENTS AND THEIR PARENTS
PI/Department: Daphne Hernandez, Health and Human Performance
CO-PI/Department: Tzu-An Chen, Health and Human Performance
CO-PI/Department: Ezemenari Obasi, Psychological, Health & Learning Sciences
Sponsor: National Institute of Child Health and Human Development
Amount: $157,521
---
RECYCLING AND SUSTAINABILITY SERVICE OPPORTUNITIES FOR ABSORBENT HYGIENE PRODUCTS
PI/Department: Andrew Lewis Hines, Human Development and Consumer Sciences
Sponsor: Kimberly Clark Corporation
Amount: $29,197
---
ANALYSIS OF SOIL IN TEXAS STATE FOR THE BENEFICIAL UNDERSTANDING OF THEIR ECOLOGY IN THE ECOSYSTEMS
PI/Department: Debora Frigi Rodrigues, Civil Engineering
Sponsor: BRAUN & GRESHAM Attorneys at Law
Amount: $17,616
---
CHARACTERIZATION OF TEXAS SOIL ORGANIC MATTER AND ITS ROLE IN THE FATE AND TRANSPORT OF AGROCHEMICALS
PI/Department: Stacey M. Louie, Civil Engineering
Sponsor: BRAUN & GRESHAM Attorneys at Law
Amount: $15,168
---
QUANTIFYING WATER-EXTRACTABLE AND ALKALI-EXTRACTABLE FRACTIONS OF ORGANIC MATTER IN TEXAS SOILS
PI/Department: Devin Shaffer, Civil Engineering
Sponsor: BRAUN & GRESHAM Attorneys at Law
Amount: $13,071
---
THE INFLUENCE OF SOIL MICROBES ON PLANT-INSECT INTERACTIONS ACROSS A SUCCESSIONAL GRADIENT
PI/Department: Kerri M. Crawford, Biology & Biochemistry
Sponsor: BRAUN & GRESHAM Attorneys at Law
Amount: $8,510
---
EFFECTS OF A RAINFALL GRADIENT ON PLANT-MICROBE INTERACTIONS
PI/Department: Kerri M. Crawford, Biology & Biochemistry
Sponsor: BRAUN & GRESHAM Attorneys at Law
Amount: $8,000
---
THE IMPACT OF FLOODING ON AFFORDABLE HOUSING
PI/Department: Susan Rogers, G.D. Hines College of Architecture and Design
Sponsor: Local Initiatives Support Corporation
Amount: $7,700
---
A DEEP-LEARNING DRIVEN IMPROVED ENSEMBLE APPROACH FOR HURRICANE FORECASTING
PI/Department: Yunsoo Choi, Earth & Atmospheric Sciences
Sponsor: Earth Science Information Partners
Amount: $7,000
Featured Funding Opportunities
Funding Agency: CDC
Title: Multi-Site Study of the Health Implications of Exposure to PFAS-Contaminated Drinking Water
Application Deadline: 5/30/19
The Agency for Toxic Substances and Disease Registry (ATSDR) is soliciting research to commence a multi-site study on the human health effects of exposures to drinking water contaminated with per- and polyfluoroalkyl substances (PFAS). Proposed study sites must include communities using PFAS-contaminated private residential wells or public water systems. Exposure assessment will be based on measured PFAS serum levels as well as estimated PFAS serum levels derived from pharmacokinetic modeling of reconstructed PFAS drinking water concentrations over time.

Specifically, grant awardees will be required to conduct historical reconstruction/water modeling in order to determine the PFAS concentration. Effect biomarkers such as lipids and tests of immune and thyroid function derived from pharmacokinetic modeling of reconstructed PFAS drinking water concentrations over time will be evaluated. ATSDR intends this research to be a two-part program consisting of (1) a mandatory core research protocol to allow ATSDR to aggregate the core data and to compare laboratory and statistical analyses across sites, and (2) each successful awardee will have the option to propose additional investigator-initiated research questions and hypotheses related to the overall goals of this NOFO.
Funding Agency: HHS
Title: Rehabilitation Research and Training Center (RRTC) on Employment of People with Intellectual and Developmental Disabilities
LOI Deadline: 5/3/19
Application Deadline: 5/28/19
The purpose of the RRTCs, which are funded through the Disability and Rehabilitation Research Projects and Centers Program, is to achieve the goals of, and improve the effectiveness of, services authorized under the Rehabilitation Act through well-designed research, training, technical assistance, and dissemination activities in important topical areas as specified by NIDILRR.

These activities are designed to benefit people with disabilities, family members, rehabilitation service providers, policymakers and other research stakeholders. The purpose of this particular RRTC is to conduct research, training, technical assistance, and related activities to contribute to improved employment outcomes of people with intellectual and developmental disabilities.
Funding Agency: NASA
Title: Appendix D: Topics in Human Health Countermeasures, Human Factors, and Behavioral Performance
Step 1 Proposal: 4/29/19
Step 2 Proposal: 7/9/19
Results of previous studies on the ISS have indicated that six months of spaceflight increase stiffness of the carotid and femoral arteries and insulin resistance in astronauts (Hughson et al., 2016; Arbeille et al., 2016). Other aspects of the cardiovascular system's adaptation to weightlessness have been studied, including for example systolic and diastolic function, cardiac chamber size and wall thickness, risk of arrhythmia, and risk of coronary artery atherosclerosis.

The health and clinical effects of these findings are currently being debated and tested in space, and it is not known, whether longer duration flights could augment them. In addition, the efficiency of the in-flight exercise countermeasures to protect the cardiovascular system against increased vascular stiffness as well as against cardiac atrophy for one year in space is not known. The purpose of this topic is therefore to understand if there are augmented cardiovascular health risk effects of extending missions to one year on ISS and the temporal profile of cardiovascular adaptation.
Funding Agency: HHS
Title: Youth Engagement in Sports: Collaboration to Improve Adolescent Physical Activity and Nutrition (YES Initiative)
Application Deadline: 5/31/19
The YES Initiative seeks to support projects that address the HHS priority to expand youth participation in sports and encourage regular physical activity, especially for youth populations with lower rates of sports participation and communities with limited access to athletic facilities or recreational areas. YES Initiative applicants should address unhealthy physical activity and nutrition behaviors in racial/ethnic minority and socio-economically disadvantaged youth, including specifically girls, and provide opportunities to learn skills and gain experiences that contribute to more positive lifestyles and enhance their capacity to make healthier life choices.

The YES Initiative intends to identify effective collaborations and/or existing community organizational partnerships that aim to improve physical activity and nutrition by increasing sports participation of racial/ethnic minority and/or socio-economically disadvantaged youth, including specifically girls. YES Initiative projects will develop and implement sports fitness programs based on successful evidenced based practices for youth engagement, using experimental design, and result in the identification of model sustainable strategies that increase participation in range of physical activities that support a healthy lifestyle and improve the overall health among youth who, at baseline, do not meet current physical activity guidelines.

YES applicants must propose to implement programs that will serve at a minimum 130 males and/or females in 6th, 7th and/or 8th grades over the course of two years. Proposals must describe, using geographic indicators and data from representative probability-based samples surveys or other representative population data, the demographic characteristics of the populations to be served by the project, including race/ethnicity, gender, socio-economic status and geographic location.
Funding Agency: National Institutes of Health
Title: NIH Directors Early Independence Awards (DP5 Clinical Trial Optional)
Internal Deadline: 5/14/19
LOI Deadline: 8/13/19
Application Deadline: 9/13/19
The NIH Director's Early Independence Award supports exceptional investigators who wish to pursue independent research essentially after completion of their terminal doctoral/research degree or end of post-graduate clinical training, thereby forgoing the traditional post-doctoral training period and accelerating their entry into an independent research career. For the program to support the best possible researchers and research, applications are sought which reflect the full diversity of the research workforce.

Individuals from diverse backgrounds and from the full spectrum of eligible institutions in all geographic locations are strongly encouraged to apply to this Funding Opportunity Announcement. In addition, applications in all topics relevant to the broad mission of NIH are welcome, including, but not limited to, topics in the behavioral, social, biomedical, applied, and formal sciences and topics that may involve basic, translational, or clinical research. Limited Submission Applications are submitted through this Sharepoint site.
Funding Agency: Department of Energy
Title: Accelerated Research in Quantum Computing (ARQC)
LOI Deadline: 5/1/19
Application Deadline: 5/31/19
The DOE SC program in Advanced Scientific Computing Research (ASCR) hereby announces its interest in receiving applications from large multi-disciplinary teams (requesting support of more than $2 million per year) with the potential to dramatically accelerate research in quantum computing (QC). This FOA solicits applications for Accelerated Research in Quantum Computing (ARQC) Teams that will adopt a holistic and disciplined approach to address basic research gaps in the abstractions, methods and tools that connect QC applications to hardware.
Funding Agency: USDA
Title: Agriculture and Food Research Initiative - Sustainable Agricultural Systems
LOI Deadline: 6/4/19
Application Deadline: 9/26/19
Applications to the FY 2019 Agriculture and Food Research Initiative - Sustainable Agricultural Systems (SAS) Request for Applications (RFA) must focus on approaches that promote transformational changes in the U.S. food and agriculture system within the next 25 years. NIFA seeks creative and visionary applications that take a systems approach, and that will significantly improve the supply of abundant, affordable, safe, nutritious, and accessible food, while providing sustainable opportunities for expansion of the bioeconomy through novel animal, crop, and forest products and supporting technologies.

These approaches must demonstrate current and future social, behavioral, economic, health, and environmental impacts. Additionally, the outcomes of the work being proposed must result in societal benefits, including promotion of rural prosperity and enhancement of quality of life for those involved in food and agricultural value chains from production to utilization and consumption.
Funding Agency: National Science Foundation
Title: NSF Program on Fairness in Artificial Intelligence (AI) in Collaboration with Amazon
LOI Deadline: 5/10/19
Proposal Deadline: 6/25/19
NSF has long supported transformative research in artificial intelligence (AI) and machine learning (ML). The resulting innovations offer new levels of economic opportunity and growth, safety and security, and health and wellness. At the same time, broad acceptance of large-scale deployments of AI systems relies critically on their trustworthiness which, in turn, depends upon the collective ability to ensure, assess, and ultimately demonstrate the fairness, transparency, explainability, and accountability of such systems. Importantly, the beneficial effects of AI systems should be broadly available across all segments of society. NSF and Amazon are partnering to jointly support computational research focused on fairness in AI, with the goal of contributing to trustworthy AI systems that are readily accepted and deployed to tackle grand challenges facing society.

Specific topics of interest include, but are not limited to transparency, explainability, accountability, potential adverse biases and effects, mitigation strategies, validation of fairness, and considerations of inclusivity. Funded projects will enable broadened acceptance of AI systems, helping the U.S. further capitalize on the potential of AI technologies. Although Amazon provides partial funding for this program, it will not play a role in the selection of proposals for award. Advancing AI is a highly interdisciplinary endeavor drawing on fields such as computer science, information science, engineering, statistics, mathematics, cognitive science, and psychology.

As such, NSF and Amazon expect these varied perspectives to be critical for the study of fairness in AI. NSF's ability to bring together multiple scientific disciplines uniquely positions the agency in this collaboration, while building AI that is fair and unbiased is an important aspect of Amazon's AI initiatives. This program supports the conduct of fundamental computer science research into theories, techniques, and methodologies that go well beyond today's capabilities and are motivated by challenges and requirements in real systems.
Funding Agency: National Endowment for the Humanities
Title: Research and Development
Application Deadline: 5/15/19
The Research and Development program supports projects that address major challenges in preserving or providing access to humanities collections and resources. These challenges include the need to find better ways to preserve materials of critical importance to the nation's cultural heritage—from fragile artifacts and manuscripts to analog recordings and digital assets subject to technological obsolescence—and to develop advanced modes of organizing, searching, discovering, and using such materials.

This program recognizes that finding solutions to complex problems often requires forming interdisciplinary project teams, bringing together participants with expertise in the humanities; in preservation; and in information, computer, and natural science. The exact mix of specialists will depend on the particular nature of the project. Your project team should embody a well-defined humanities perspective that can frame your objectives and guide the project to successful completion. Such a perspective may be provided by members of an advisory committee, consultant(s), a project co-director, or another participant. All projects must demonstrate how advances in preservation and access would benefit the cultural heritage community in supporting humanities research, teaching, or public programming.
For more information about available grants, visit our Pivot system or Grants.gov.