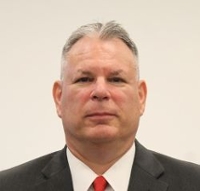 Dear Division Colleagues:
First, I hope this message finds you healthy, safe, and, of course, much warmer after such an historic deep freeze that gripped our region and which caused such surreal events for many of us.
The recent record temperatures and the domino effect of power and water outages, in addition to the ongoing pandemic, have surely tested us all.
In the face of such daunting circumstances, what is inspiring is what has not changed — and that is the incredible shining examples of resilience, responsiveness and genuine compassion across the Division.
For example, in the midst of the winter storm, did you know that more than 2,000 residential students and University staff were served meals in the Student Center following power outages in the Cougar Woods Dining Commons? Think of the massive logistical detail and staffing that had to be mobilized quickly to ensure this food service was provided seamlessly and with a smile no less.
In addition, throughout the response, with the water outage and the city being under a boil water advisory, Facilities and the University of Houston Police Department team members delivered numerous pallets of bottled water to students and staff on site in record time on a continuous basis. Quick action and response by the Facilities team to mitigate and recover from numerous campus water breaks resulted in the University being able to reopen the campus on schedule.
University Information Technology reacted quickly to recover from the loss of utilities to maintain continuity of operations.
The Human Resources team displayed an extraordinary effort to ensure all payroll processes remained on schedule, and the Risk Management team was actively engaged throughout to help ensure accurate reporting on potential winter storm impacts.
The Houston Public Media team remained committed to their mission of providing 24/7 news and information to our city about the winter storm and its impacts.
The Fire Marshal's Office and Environmental Health and Safety teams inspected thousands of rooms in all campus buildings to ensure the safe return of our faculty, students and staff back to campus.
Team members in Equal Opportunity Services continued to provide the important service of connecting students to community resources.
And of course, underpinning all of our emergency response efforts is the steadfast expertise of our Office of Emergency Management team who provide the foundational framework, coordination and pragmatic approach of diligent project management throughout all crisis planning from inception to resumption of normal operations.
These are just a few examples of our frontline heroes who selflessly worked collectively for the greater good of all of us. I invite you to share your story about unsung heroes among us by sending me a note at cfo@uh.edu.
I know the journey of recovery continues, not only for some of our buildings on campus but for many of our staff who were affected by the winter storm. I appreciate your ongoing dedication, and encourage you to reach out to your supervisor or organizational leader should you need support along the way.
As we have resumed operations and service to our students, thank you for all that you do and for the A&F S.P.I.R.I.T. I see every day in each of you.
As always, stay healthy and stay safe—