$4.9 Million Initiative Addresses Racial Disparities in Maternal, Infant Mortality
Despite being home to a world-class medical center, many communities in Houston experience significantly higher infant and maternal death rates. In some areas of Harris County, rates are nearly five times the national average, with black women and their babies at the greatest risk.

The UH Graduate College of Social Work has received a $4,870,000 grant from the U.S. Health Resources and Services Administration to provide community-based and family-centered services and health education to residents in the 10 Houston-area ZIP codes with the highest rates of death and complications surrounding birth. That includes Houston's Third Ward.
Read more >
Biomolecular researcher Navin Varadarajan has published in Arthritis & Rheumatology journal a first-of-its-kind study - a comprehensive profile of B cells in rheumatoid arthritis (RA). B cells are lymphocytes, or white blood cells, that make protein antibodies that attack a patient's healthy proteins in patients with RA.
A collaborative research project co-led by Kristin Cullen-Lester, assistant professor of Management & Leadership at the College of Business, has been awarded an NSF grant to examine how organizations engage mid-level management teams to advance their business strategy.
A team of five Ph.D. and M.S. graduate students from the Department of Earth and Atmospheric Sciences won first place in the Imperial Barrel Award Program (IBA) of the American Association of Petroleum Geologists (AAPG) Gulf Coast Section competition.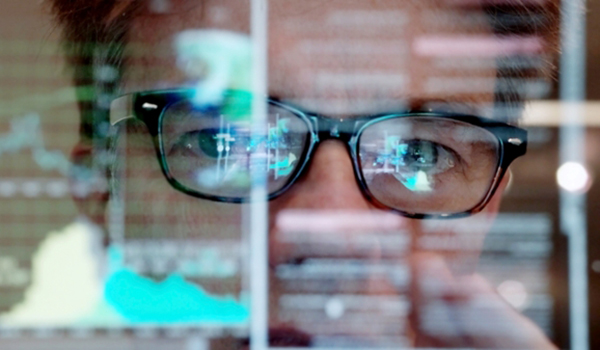 Data Science and You: Ethics
Hewlett Packard Data Science Institute and the Hobby School of Public Affairs presents Data Science and You: Ethics in Data Science

Machine learning and data science are popping up all over. These technologies power many of our favorite gadgets, suggesting movies as well as recognizing our faces and listening to our voices. Machine learning and data science present novel risks, including unintentional reinscription of bias, adversarial opportunities and privacy invasion. Looking more specifically at compelling good and bad applications in the medical context, Prof. Lawrence Hunter will discuss how existing frameworks for regulating medical devices and pharmaceuticals can be extended to machine learning applications.
Read more
View past announcements on the Division of Research website.
DEVELOPMENT OF A NEW LAKE PARAMETERIZATION FOR THE E3SM
PI/Department: Hongyi Li, Civil Engineering
Sponsor: Lawrence Livermore National Laboratory flow thru from U.S. Department of Energy- Nuclear Sciences
Amount: $483,409
---
GRAVIN SIGNALOSOME PROTEIN COORDINATES CARDIAC FUNCTION VIA ADRENERGIC RECEPTOR SIGNALING
PI/Department: Bradley K. McConnell, Pharmacological & Pharmaceutical Sciences
CO-PI/Department: Preethi H. Gunaratne, Biology & Biochemistry
Sponsor: National Heart, Lung, and Blood Institute
Amount: $459,000
Featured Funding Opportunities
Funding Agency: National Institutes of Health
Title: Focused Technology Research and Development (R01 - Clinical Trial Not Allowed)
Application Deadline: 6/5/19
This initiative will support projects that focus solely on development of technologies with the potential to enable acquisition of basic biomedical knowledge. Projects should be justified in terms of technical innovation, and utility for future biomedical impact. The products of this research will be functioning prototype instruments, methods, synthetic approaches, biological products, etc., characterized adequately to be ready for first application to the type of biomedical research questions that provide the rationale for their development, but application of the proposed technology to specific biomedical questions is considered beyond the scope of the program, should not be included, and would not be funded.

Proof of principle for the technology will have already been shown, but there will still be significant fundamental technical challenges. Applications should include preliminary data. Projects that have significant remaining risk but are supported by early feasibility studies might be appropriate for a three year R01 proposal with reduced budget to better manage risk and investment. Projects that are well supported by feasibility studies and propose to develop fully functional prototypes might require higher budgets and a four year duration (five years for early stage investigators). Projects that primarily focus on optimization, hardening, or obvious extrapolations of established technology might be less competitive.
Funding Agency: Department of Homeland Security
Title: National Cyber Security Awareness
Internal Deadline: 4/19/19
Application Deadline: 5/9/19
DHS/CISA is seeking support in coordinating and collaborating with appropriate private sector and non-profit organizations as well as federal, state, and local government entities to facilitate a comprehensive national cybersecurity awareness campaign.

This campaign intends to execute a research-driven strategy focused on implementing specific programs, activities, materials and outreach efforts, building on its established national cybersecurity awareness campaign to include activities and initiatives associated with National Cybersecurity Awareness Month in October. Limited Submission Applications are submitted through this Sharepoint site.
Funding Agency: National Science Foundation
Title: Centers for Chemical Innovation
Preliminary Proposal Deadline: 8/13/19
Application Deadline: 2/19/20
The Centers for Chemical Innovation (CCI) Program supports research centers focused on major, long-term fundamental chemical research challenges. CCIs that address these challenges will produce transformative research, lead to innovation, and attract broad scientific and public interest. CCIs are agile structures that can respond rapidly to emerging opportunities through enhanced collaborations.

CCIs integrate research, innovation, education, broadening participation, and informal science communication. The CCI Program is a two-phase program. Both phases are described in this solicitation. Phase I CCIs receive significant resources to develop the science, management and broader impacts of a major research center before requesting Phase II funding. Satisfactory progress in Phase I is required for Phase II applications; Phase I proposals funded in FY 2020 will seek Phase II funding in FY 2023. The FY 2020 Phase I CCI competition is open to projects in all fields supported by the Division of Chemistry, and must have scientific focus and the potential for transformative impact in chemistry.
Funding Agency: NASA
Title: ROSES 2019: Instrument Incubator Program
NOI Deadline: 5/31/19
Proposal Deadline: 7/12/19
The Instrument Incubator Program (IIP) supports the development of innovative technologies for new Earth observing instruments, sensors, and systems in support of Earth science. The technologies and measurement concepts developed under the IIP may extend through to field demonstrations, with a longer-term aim for infusion into future ESD research, applications, and flight programs.

Emerging technologies and exciting new instrument architectures and platforms show great promise for measuring natural Earth phenomena and physical processes that have not previously been characterized by conventional satellite instruments alone. In particular, transient, transitional, and dynamical phenomena have been difficult to study using traditional low Earth orbit (LEO) orbiting instruments due to insufficient temporal sampling of such phenomena.
Funding Agency: Department of Defense
Title: Fiscal Year 2020 Department of Defense Basic Research Program for Historically Black Colleges and Universities and Minority-Serving Institutions (HBCU/MI)
Internal Deadline: 5/1/19
Application Deadline: 7/15/19
This Funding Opportunity Announcement (FOA) aims to (a) enhance research programs and capabilities in scientific and engineering disciplines critical to the national security functions of DoD; (b) enhance the capacity of HBCU/MI to participate in DoD research programs and activities; and (c) increase the number of graduates, including underrepresented minorities, in fields of science, technology, engineering, and mathematics (STEM) important to the defense mission.

Applications for basic research projects are requested in areas of research of interest to the Agencies, as presented in their broad agency announcements. Limited Submission Applications are submitted through this Sharepoint site.
Funding Agency: National Science Foundation
Title: Methodology, Measurement, and Statistics
Proposal Deadline: 8/29/19
The Methodology, Measurement, and Statistics (MMS) Program is an interdisciplinary program in the Directorate for Social, Behavioral, and Economic Sciences that supports the development of innovative analytical and statistical methods and models for those sciences. MMS seeks proposals that are methodologically innovative, grounded in theory, and have potential utility for multiple fields within the social, behavioral, and economic sciences.

As part of its larger portfolio, the MMS Program partners with a consortium of federal statistical agencies to support research proposals that further the production and use of official statistics. The MMS Program provides support through a number of different funding mechanisms.
Funding Agency: Department of Energy
Title: Advanced Materials for High-Efficiency, Flexible and Reliable Coal-Fueled Power Plants
Application Deadline: 6/7/19
The development and qualification of new structural materials and fabrication of commercial scale components made from new structural materials are key steps in the development of next generation fossil energy (FE) power generation technologies, improving the efficiency of existing FE power plants by increasing working fluid (e.g. steam or supercritical CO2) steam temperature, and to enable existing FE power plants to safely and effectively operate in cycling modes for well beyond their original 30-year design life.

Advanced ultra-supercritical (AUSC) pulverized coal fired power plants and transformational supercritical CO2 power cycles will operate at temperatures and pressures up to 760 °Celsius and 5,000 psia (pounds per square inch absolute), and will require large components, up to 10 tons (such as boiler and heat exchanger tubing; valves, large diameter, thick wall steam and sCO2 pipe and pipe fittings, and steam and sCO2 turbine parts) to be fabricated from gamma prime strengthened nickel superalloys, such as Haynes 282 and Inconel 740. Gamma prime strengthened nickel superalloys this large have seldom been needed for other industries, and thus, there is not an established manufacturing supply chain for such components.

While some DOE funded work is ongoing to scale up the manufacturing of large gamma prime strengthened nickel superalloy components and establish a US based supply chain for them, there is considerable additional research and development (R&D) work needed to establish a US based supply chain for all the nickel superalloy components needed for advanced FE power plant technologies, or to upgrade existing FE power plants for increased power generation efficiency, and/or to provide existing FE power plants extended life (another 10 -20 years beyond original nominal 30 years design life) while operating in severe cycling conditions. Nickel superalloys alloys, and especially gamma prime strengthened nickel superalloys, are expensive to manufacture in basic ingot form and to fabricate into components.

The very high strength and compositional complexity of these alloys adds additional costs to conventional alloy component manufacturing methods (e.g., casting, forging, extrusion, and machining), and limits the choice of currently installed fabrication equipment in the US that could be used to fabricate large components from gamma prime strengthened nickel superalloys.
Funding Agency: American Institute of Indian Studies
Title: AIIS Research Fellowships
Application Deadline: 7/1/19
The American Institute of Indian Studies is a non-profit consortium of eighty-six American colleges and universities that supports the advancement of knowledge and understanding of India, its people, and culture. AIIS welcomes applicants from a wide variety of disciplines. In addition to applicants in the Humanities and Social Sciences, AIIS encourages applicants in fields such as Development Studies, Natural Resources Management, Public Health, and Regional Planning.
For more information about available grants, visit our Pivot system or Grants.gov.