June 3, 2020
To Our UH College of Education Community,
Like you, I am angry and devastated over the death of Yates High School graduate George Floyd at the hands of Minneapolis police. I am angry and devastated over the deaths of far too many Black men and women who preceded him in similar situations. We must not forget them: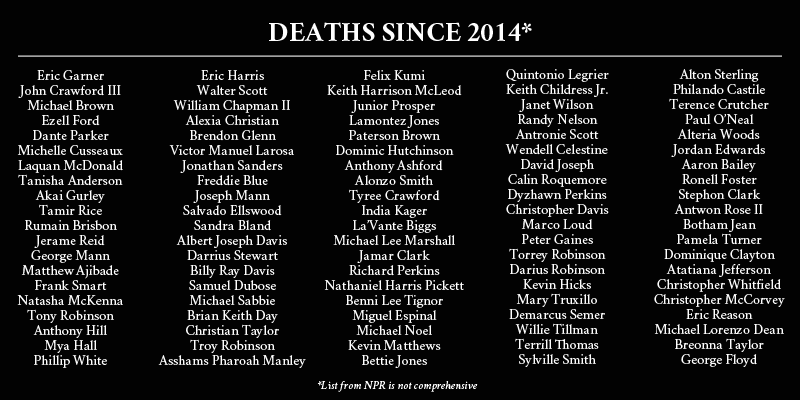 As individuals and collectively as the University of Houston College of Education, we must speak out against systemic racism. We also must act. We must accelerate and expand our work to end the inequities in education and health that harm historically underserved populations.
In commitment to taking action, I will work with the College leadership team, our Faculty Executive Committee (FEC) and our Staff Council to form committees made up of faculty, staff and students to recommend specific steps related to the following areas:
Addressing implicit bias among faculty, staff and students
Ensuring coursework prepares students to understand and address systemic racism
Cultivating and supporting a racially and ethnically diverse community of faculty, staff and students who work to advance equitable education and health care in the Black community and all of our underserved and marginalized communities
Producing and disseminating increased research that informs policy and contributes to ending inequities in our core areas of education and health
Working groups will begin discussions this summer and expand into larger committees in the fall. I am requesting reports with initial recommendations from the committees by Oct. 15. Recommendations and action plans will be shared with our College community.
The challenges we face today are heavy, but we can and will confront them together. In the words of Martin Luther King Jr., "We must accept finite disappointment, but never lose infinite hope."
With frustration and hope,
Dean Bob McPherson
UH College of Education
This is an official message sent by the University of Houston. To verify the validity of this message, email
security@uh.edu.