DISCOUNTS AND DEALS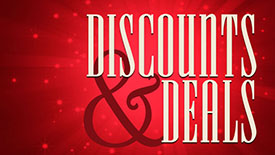 When shopping for holiday gifts, who doesn't love a great discount or deal? Save money this holiday season by visiting the POWER UP Employee Wellness page on the UH HR website.
Once there, scroll down and click on "Employee Discounts" to find deals and bargains on everything from appliances and gifts to travel and parking arrangements, and much more. Be sure to visit these UH employee-eligible discount websites for savings and bargains: Beneplace-Discount Purchase Program, Corporate Shopping Company, LifeMart Member Discount Center and BLUE365 Member Discount Program. On the POWER UP webpage under the "Employee Discounts" link, be sure to click on ADDITIONAL DISCOUNTS for a listing of even more local and national discounts available to UH employees!
JOIN US FOR PICKUP BASKETBALL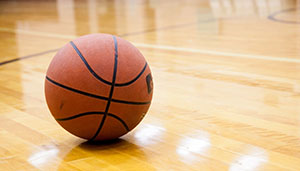 Join the NBA (Noon-time Basketball Association)! For the past 40 years, UH faculty and staff have participated in pickup basketball during the lunch hour. Every Monday, Wednesday and Friday, UH faculty and staff meet in Melcher Gym to play from noon to 1 p.m. All ages and skill levels are welcome to participate in this fun, free activity. No commitment is required. Just show up whenever you want to play or need the exercise! Everyone is guaranteed to play two games. Locker room and showers available. For more information, send an email, call 713-743-8769, or join the distribution list (email listserv@listserv.uh.edu with "SUBSCRIBE NBA" in the text).
GET NATURALLY SLIM
Would you like to learn how to lose weight and improve your health while eating the foods you love – at no cost?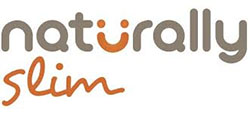 If you are enrolled in BCBSTX HealthSelect of TexasSM or Consumer Directed HealthSelectSM, you, your spouse and dependents 18 or older with a BMI of 23 or higher may be eligible for the Naturally Slim weight management program. Naturally Slim doesn't include starving, counting calories or eating diet food. It's an online program that helps you learn how to eat and manage your weight in a way that reduces your chance of getting a serious disease, like diabetes or heart disease, and increases your chances of living a longer, healthier life.
Learn more about how you can lose weight – plus improve your overall health – all while eating the foods you love by watching three quick videos for an overview of the program. View them and enroll here today.
KICK THE HABIT NOW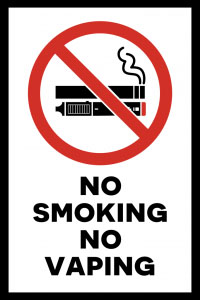 Tobacco is the leading cause of preventable death and disease in Texas. For this reason, many employers – including the University of Houston – have a tobacco-free policy and encourage their community members to quit all tobacco use, including vaping. Several resources exist to assist employees wishing to quit smoking/tobacco use. Click here and on the links below and start your New Year tobacco-free!
Choose to Quit:
Choose to Quit is a program that allows tobacco users to have their Texas Employees Group Benefits Program (GBP) tobacco-user premiums waived for the plan year. Participants complete a series of steps including discussing tobacco cessation with their doctor, completing an approved cessation course, having proper paperwork signed, and submitting to ERS for approval. Full details of the program can be found here.
BCBSTX-HS Well onTarget® Quitting Tobacco Course:
Quitting Tobacco is a 12-week online course available on the Well onTarget portal once you log into your Blue Access for Members account. It is designed to help participants quit using tobacco and remain tobacco-free. The Quitting Tobacco course provides information on goal setting, identifying triggers, and how to avoid relapse. Completing this course meets one of the requirements in the Choose to Quit program, to waive the Texas Employees GBP tobacco-user premiums for the year.
WELL VISION INTRAMURAL WINTER CLINIC
This holiday season give yourself the gift of clear, crisp sight ... and maybe some new sharp-looking frames. The University Eye Institute (UEI) is now scheduling well vision exams for their Winter Intramural Clinic, Monday, Dec. 4 - Thursday, Dec. 20. The UEI accepts most major medical and vision plans, including UH medical and/or vision benefits. For UH faculty and staff with a BCBSTX HealthSelect primary care provider (PCP), UEI waives the $40 co-pay. Employees with a Kelsey Seybold provider should contact their PCP for an eye care services referral. Click the links for more information about the UEI Intramural Clinic and other UEI services.
VOLUNTEER NOW AND IN THE NEW YEAR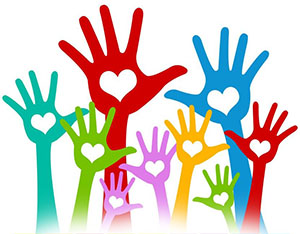 People choose to volunteer for a variety of reasons. For some it offers the chance to give back to the community and make a difference in the lives of people around them. For others it provides an opportunity to learn new skills or build on existing experience. Consider volunteering over the holidays – or better yet, make a plan now for how you will volunteer in 2019! Visit the links below for volunteer opportunities available to students, faculty, staff, families and friends.