Cougar Milestones March 9, 2021
03/09/2021, 12:00:01 PM

---
UH College of Optometry Ranked #2
by Clinical and Experimental Optometry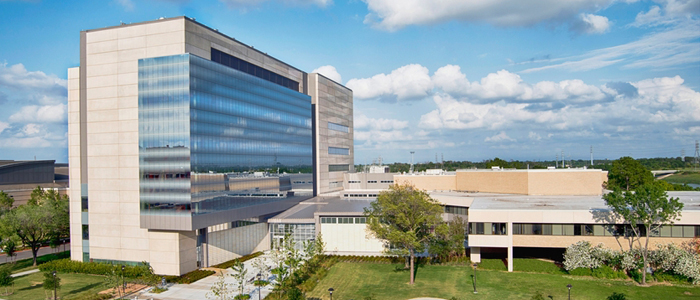 Research published in Clinical and Experimental Optometry analyzed research productivity, scientific impact, and world-wide rankings among the top 200 optometry researchers. The University of Houston College of Optometry ranked second among all U.S. schools and colleges of optometry for research impact. In addition, UH has a total of nine faculty members ranked among the top 200 optometric investigators in the world, with six of those faculty members in the top 100.
---
The Elizabeth D. Rockwell Center on Ethics and Leadership Awards Six $1,500 Scholarships

Meet the 2021 Elizabeth D. Rockwell Scholars, the first group to receive this scholarship as a part of the $6.5 million endowment from the Elizabeth D. Rockwell Foundation. The six students represent athletics, communications, finance, and other areas of study.

Top row: Sondos Moursy, Cassidy Lee and Jane Onuoha
Bottom row: Marco Garcia, Kryss Schofield and Sakethram Desabhotla
---
Law Center Student Argues Immigration Case Before Fifth Circuit

University of Houston Law Center third-year student Chelsea Klumpp made her first appearance in court in front of the U.S. Fifth Circuit Court of Appeals alongside Clinical Professor Geoffrey Hoffman. "I am eternally grateful to the UHLC Immigration Clinic, Professor Hoffman, and all of the immigration clinic professors for all of the amazing opportunities I've had to grow as an advocate while in law school," Klumpp said.
---
| | | |
| --- | --- | --- |
| Assistant Professor Chris Arellano received an NSF CAREER Award. This is the first CAREER Award for the College of Liberal Arts and Social Sciences. Professor Arellano's research is entitled "Understanding the Stabilizing Role of Muscle-Tendon Units in Vivo." | Physics and Biomedical Engineering Professor Mini Das has been selected as a Science + Dialog Fellow by the Research Corporation for Science Advancement. She will join 54 other researchers for the group's new initiative in Advancing Bioimaging to support new studies and treatment of disease. | Associate professor and nutrition program facuty member Claudia Scott has been elected to the national House of Delegates by the Academy of Nutrition and Dietetics. Professor Scott will work to identify problems and shape solutions to challenges facing the registered dietician profession. |
Paula Myrick Short
Senior Vice Chancellor for Academic Affairs, UH System
Senior Vice President for Academic Affairs and Provost, UH
provost@uh.edu | 832-842-0550

This is an official message sent by the University of Houston. To verify the validity of this message, email security@uh.edu.