HEALTH MATTERS
Tune into Health Matters, a radio series brought to you by the University of Houston College of Medicine, designed to empower listeners to lead healthier lives. Host and founding dean Dr. Stephen Spann, along with doctors from the medical school, provide practical health care information to the community. Listen to current and past broadcasts from experts on everything from depression to combatting high blood pressure.
FACULTY AND STAFF YOGA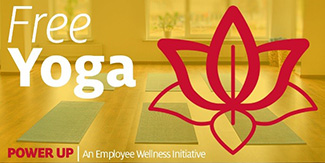 A beginner's yoga class will be offered for faculty and staff throughout the spring semester! Starting in February, the class will be held every Tuesday and Thursday afternoon, from 5:30 to 6:30 p.m., on campus next door to the Cougar Grounds coffee shop and the University Health Center in the Health 2 Building, Room 2216. (Health Building 2 is located behind the Health 1 Building and University Eye Institute). Located on the second floor, Room 2216 is accessible via the skybridge from Health 1, or the main entrance of Health 2 by taking the stairs or elevator near the entrance.
Yoga classes will begin Tuesday, Feb. 5. Come move your body in a positive and gentle environment. This beginner's class is designed to help get your blood and qi moving without breaking a sweat. No experience is necessary to participate. Participants in the "drop-in" class are encouraged to wear comfortable clothing, bring their own yoga mat (or towel) and come with an open mind. Please read and print the participation waiver. Then, complete it and bring it with you the first time attending the class. The sessions will be led by UH's Dr. Minal Bhadane and Dr. Anjali Kanojia, both certified yoga instructors.
MINDFUL MEDITATION, SACRED TEXT YOGA
This semester, free Mindful Meditation and Sacred Text Yoga will be offered on campus by the United Campus Ministry of Greater Houston every Tuesday in the small chapel (second floor) at the A.D. Bruce Religion Center, 11:30 a.m. to 12:30 p.m. Drop-in sessions are open to students, faculty and staff, and no experience is necessary. While some yoga mats are available, please bring your own if you have one. Come enjoy this "Guided Flow" approach that employs beginner's poses and focuses on sacred texts as part of the intention for the practice. The sessions are led by Amber Mattingly, a certified yoga instructor and doctorate of ministry student.
YOGA AT UH TECHNOLOGY BRIDGE
A beginner's yoga class for faculty and staff will be offered throughout the spring semester starting Feb. 18 at the UH Technology Bridge. Classes are held Mondays and Wednesdays, 12:15 to 1 p.m., in Building 3, Room 195. Provided by the University CRWC's "Fit for Hire" program, the classes are 45 minutes long and no experience is required. While some mats will be available, employees are asked to bring their own if possible. Employees can sign up to participate one day a week or two days a week for a minimal fee and are asked to register online. For additional information and questions, contact Zeandra Mathura or Suzanne Caillouet. Sessions will be taught by certified yoga instructor Wyndham Ivey.
SAFETY ON CAMPUS
The reality is that crime can happen anywhere, at any time, to anyone. The following are a few helpful tips and precautions you can take to help keep you safe when navigating campus. Remember to engage in keep-safe practices all the time, whether on or off campus.
Stay alert and be aware of your surroundings at all times, particularly at night and in less-populated areas.
Avoid distractions. Don't text and walk! When walking, keep your head up and walk with a purpose.
Trust your instincts. They can be your best friend. If something doesn't feel right, chances are it's not. Avoid or extricate yourself from the situation if possible.
Keep your keys ready but not on display. Use them when you are a few steps away from your vehicle. Unlock the door, get in and then lock the car door and start the engine. Never sit and idle with the door unlocked not moving.
Know where University Emergency and Information Callboxes are located. These can be used to request police assistance, escorts, information and assistance with vehicle problems.
Use the secure ride programs available on campus, including Cougar Ride and Cougar Pack. These services are for students, faculty and staff.
Subscribe and keep your contact information up to date in the UH Alert System. Knowledge is power. Keep yourself informed so you can take any necessary precautions to keep yourself safe.
Be vigilant. If you see something, say something. Report any suspicious activity. UHPD can be reached at 713-743-3333.
For additional safety tips, campus and community resources and information, visit Cougar Safe Campus Safety and UHPD online.
Fitness program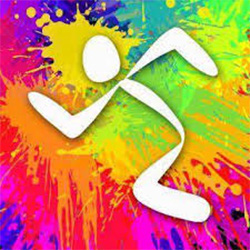 Fitness can be easy, fun and affordable. The Fitness Program, available to BCBSTX HealthSelect members, is a flexible membership program that provides unlimited access to a nationwide network of more than 9,000 fitness centers. Enrolled members can choose one gym close to home and another near the office, as well as visit gyms while on vacation or traveling for work. Membership is month to month with no contract required. Pay a one-time enrollment fee of $25, and then only $25 a month for access to a variety of gyms.
Click here to find a list of participating gyms closest to you. Examples of facilities include Anytime Fitness, Snap Fitness, Curves, LA Fitness and some YMCAs. Please note that these can change with new gyms being added each year, so be sure to check the gym locator periodically for the most up-to-date list.
For more information and to enroll online, click here or call toll-free (888)-762-BLUE (2583), Monday through Friday, 8 a.m. to 9 p.m. After you enroll, set up an automatic credit card or bank account withdrawal to pay your monthly fee. Covered dependents (age 18 and older) are eligible to participate.
NEW Shingles Vaccine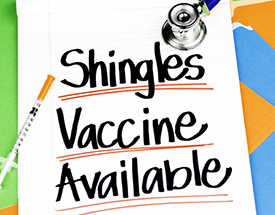 BCBSTX HealthSelect and KelseyCare HealthSelect now provide coverage for Shingrix, the new FDA-approved, two-dose vaccine for reducing shingles and related nerve pain. Until recently, the only vaccine available for shingles was Zostavax, which is 51 percent effective. Clinical trials show Shingrix is 91 percent effective.
For healthy (immunocompetent) adults 50 and older, the Advisory Committee on Immunization Practices recommends Shingrix over Zostavax. They also recommend that healthy adults who have already had Zostavax also get Shingrix. For specifics on the Shingrix vaccine, visit the Center for Disease Control and Prevention.
BCBSTX and KelseyCare cover the Shingrix vaccine for members ages 50 and older, even if they have received Zostavax previously. To learn more about shingles and the vaccination, speak with your primary care provider. It is also important to check eligibility and benefits information to confirm details regarding copays, coinsurance and deductibles before receiving the vaccine.
BCBSTX MENTAL HEALTH VIRTUAL VISITS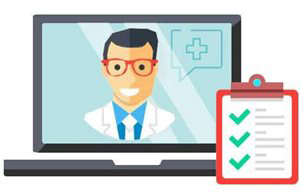 BCBSTX HealthSelect participants now have access to mental health care through virtual visits as an alternative to regular office visits. Mental health virtual visits are covered at the same benefit level as a network mental health office visit. Participants can consult a mental health professional through Doctor On Demand and MDLIVE. With this option, HealthSelect participants have access to a broader network of mental health professionals online, any day of the week. To learn more about the mental health virtual visits benefit, visit the HealthSelect website.
KELSEYCARE E- AND VIDEO VISITS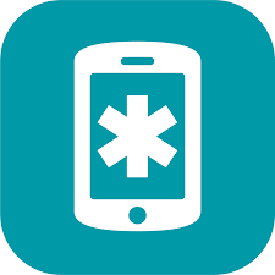 KelseyCare members now have access to e-visits through MyKelseyOnline or the MyChart app 365 days a year. Log on and "Start an E-visit." Next, answer a few questions, submit payment and then receive medical advice within the hour. Both adult and pediatric e-visits are offered. Learn more here.
With video visits, you can get medical care delivered to your smartphone, tablet or computer. Schedule and conduct a video visit using the MyChart app on your smartphone or by logging in to MyKelseyOnline from your computer. During your video visit, the Kelsey-Seybold provider will have access to your med​ical record and any results from your visit will be shared with your regular primary care physician via Kelsey-Seybold's secure electronic medical record.​ The charge is the same as your primary care or specialty copay (paid via credit card on KelseyCare's secure website). To learn more, click here. Also, see other KelseyCare member healthy living tools and resources online, including webinars, videos, articles, newsletters and more.
JOIN WEIGHT WATCHERS AT WORK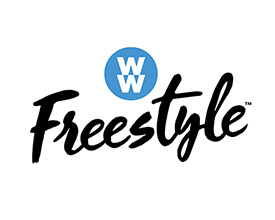 This spring, join a 12-week series of UH Weight Watchers at Work held on campus every Thursday throughout the semester from 12:15 to 1 p.m. in the Campus Recreation and Wellness Center, first floor Rotunda Room. Workshops are open to faculty, staff and students and offer ongoing support and encouragement, and the convenience of meeting on campus. Employees can join at any time for a prorated fee and can do so by dropping by any regularly scheduled workshop.
Click on the links to learn more about the WW at Work Freestyle 12-week program and the NEW WW app designed to help you meet your wellness goals. For questions and registration details, email POWERUP@uh.edu or contact Wellness Administrator Court Stein at 713-743-1991.
BOOST: ORDER YOUR LUNCH ONLINE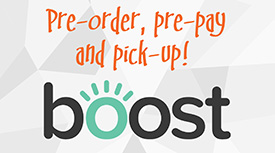 University of Houston students, faculty and staff have access to a mobile ordering app that can make their campus dining experience quicker and easier than ever before. The Boost app allows users to order and pay for food in advance at numerous retail dining locations across campus. That list currently includes Pizza Hut, Starbucks, Drexler's and Taco Bell in the Student Center Satellite; Subway in University Lofts; Einstein Bros. Bagels in Phillip Guthrie Hoffman Hall; Starbucks in Melcher Hall; Panda Express, Starbucks, Freshii, Chick-fil-A and Mondo Subs in the Student Center; and Taco Cabana in the Stadium Garage.
The app is free and can be downloaded for both Android and Apple devices. When setting up an account, users need to select the University of Houston as their location and add a payment option, such as a credit card or a UH meal plan that has Cougar Cash. Users select the time they want to pick up their order. Each participating location on campus has a designated Boost pickup line. The app is part of an overall targeted strategy to reduce wait times at the University's various dining locations. Download Boost today!
UH Farmers market
This spring, University of Houston students, staff and faculty will be able to shop for locally sourced and produced food items on campus once again. This semester, the UH Farmers Market continues on Wednesdays, from noon to 4 p.m. For exact dates and locations, click here! Remember, Cougar Cash is now accepted!
---

Thank you,
Court Stein
HR Wellness Administrator
CONTACT US
phone: 713-743-3988
web: http://www.uh.edu/human-resources/PowerUP-Wellness/
email: POWERUP@uh.edu