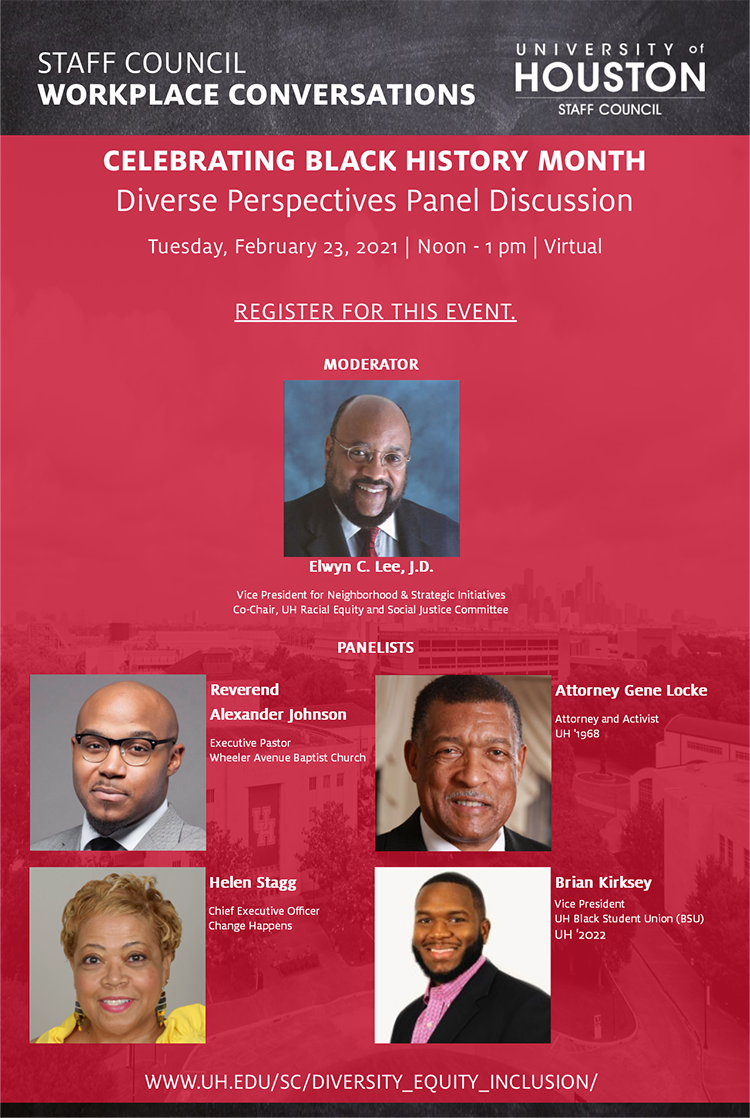 Staff Council is celebrating Black History Month with a special Workplace Conversations event featuring a Diverse Perspectives Panel.
This Workplace Conversations event is open to the public.
Celebrating Black History Month:
Diverse Perspectives Panel Discussion
Tuesday, February 23, 2021
12:00 pm to 1:00 pm
Live Streamed on MS Teams
Register for this virtual event.
www.uh.edu/sc/diversity_equity_inclusion/
For more information about this event contact event Co-Chairs Karl Hearne (khearne@uh.edu) and Diedra Fontaine (dfontaine@uh.edu).