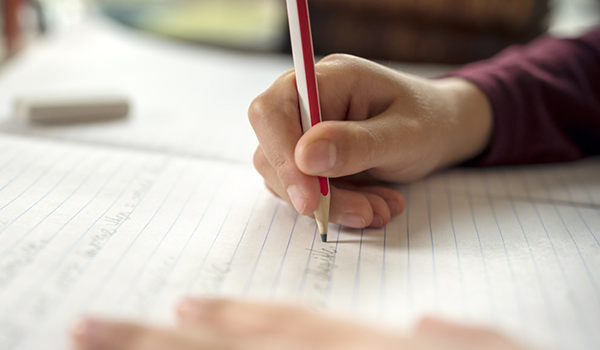 $10 Million Grant to Support Texas Center for Learning Disabilities
An anonymous $10-million gift by a grateful patient family to the Texas Center for Learning Disabilities (TCLD) has cemented its future as a world-class interdisciplinary research institution.

Founded in 2006 and funded by grants from the Eunice Kennedy Shriver National Institute of Child Health and Human Development, the center investigates the diagnosis, treatment, and causes of learning disabilities in children and adolescents.
Read more >
Bauer doctoral student Mohsen Pourmasoudi was recently awarded the 2019 Organizational Frontline Research Young Scholar Award by the American Marketing Association for research that examined the shifting dynamic of using the classic sales model.
About 50 professors and graduate students from the College of Education shared their research at the American Educational Research Association conference. In addition, three of the College's faculty members were honored with awards.
College of Education Assistant Professor Rosenda Murillo found that people who report high rates of individuals walking in their community feel a greater connectedness to their neighborhoods. More sidewalks, crosswalks and parks in all parts of town could help, she said.
April 11: Startup Pains: What I Wish I Knew
4 p.m.-5 p.m.
Innovation Center, UH Technology Bridge, Building 4, Floor 2
April 17: Choosing Prediction Over Explanation in Psychology: Lessons From Machine Learning
11:30 a.m.-1:15 p.m.
Student Center South, Rm. 223
April 17: Foundation Funding + TRIP
12 p.m.-1 p.m.
Faculty Cafe, E.Cullen, Ground Level, Rm. 31
April 17: Policy in Cybersecurity
12 p.m.-1 p.m.
Student Center South, Space City Rm. 214
April 18: MassChallenge Lunch & Learn
12 p.m.-2 p.m.
Innovation Center, UH Technology Bridge, Building 4, Floor 2
April 23: Mastering the Craft of Research
12 p.m.-1:30 p.m.
Faculty Cafe, E.Cullen, Ground Level, Rm. 31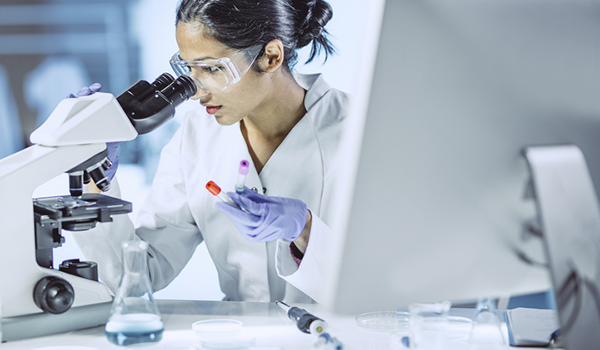 Research Your Future
The Asghar Memorial Undergraduate Summer Research Fellowship (AMUSRF) program funds 1-2 full-time University of Houston undergraduate students with little or no laboratory research experience to work for 10 weeks (June 3-August 7) during the summer in the laboratory of a UHCOP Department of Pharmacological and Pharmaceutical Sciences (PPS) faculty member.

Application deadline is Friday, April 15.
Read more
50-in-5 Keynote Talk: Social Media Presence
On Wednesday, April 3rd, Laurissa Gann, manager of Access Services, Collections, and Education at UT MD Anderson Cancer Center, spoke to an audience of researchers about how to grow their audience and spotlight their work using social media. Read more
SDSC's Annual High Performance Computing and Data Science Summer Institute
The annual week-long workshop will focus on a broad spectrum of introductory-to-intermediate topics in High-Performance Computing (HPC) and Data Science. Read more
View past announcements on the Division of Research website.
MONITORING DISEASE IN LUPUS
PI/Department: Chandra Mohan, Biomedical Engineering
CO-PI/Department: Tianfu Wu, Biomedical Engineering
Sponsor: National Institute of Arthritis and Musculoskeletal and Skin Diseases
Amount: $2,762,840
---
CAREER: SYNTHETIC STRATEGIES TO CONTROL PHOTOPHYSICAL AND PHOTOCHEMICAL PROPERTIES OF ORGANOMETALLIC COMPLEXES
PI/Department: Thomas Teets, Chemistry
Sponsor: National Science Foundation
Amount: $589,181
---
S&AS: FND: COLLAB: PLANNING COORDINATED EVENT OBSERVATION FOR STRUCTURED NARRATIVES
PI/Department: Aaron T. Becker, Electrical Engineering
Sponsor: National Science Foundation
Amount: $200,000
---
MECHANISMS OF RAPID, FLEXIBLE COGNITIVE CONTROL IN HUMAN PREFRONTAL CORTEX
PI/Department: Nuri Firat Ince, Biomedical Engineering
Sponsor: Baylor College of Medicine flow thru from National Institute of Neurological Disorders and Stroke
Amount: $131,132
---
HIGH ENERGY DENSITY MG BATTERIES USING HIGH VOLTAGE CATHODES AND IONIC LIQUID BASED ELECTROLYTES
PI/Department: Yan Yao, Electrical Engineering
Sponsor: Toyota Motor Engineering & Manufacturing of North America, Inc.
Amount: $99,999
---
FROM CROESIDS TO CRYPTOCURRENCY: MONEY AND THE MAKING OF CIVILIZATION
PI/Department: Frank L. Holt, History
Sponsor: National Endowment for the Humanities
Amount: $45,000
Featured Funding Opportunities
Funding Agency: National Institutes of Health
Title: SBIR Phase IIB Bridge Awards to Accelerate the Development of Cancer-Relevant Technologies Toward Commercialization (R44 Clinical Trial Optional)
LOI Deadline: 7/9/19
Application Deadline: 8/9/19
This Funding Opportunity Announcement (FOA) solicits Small Business Innovation Research (SBIR) applications from small business concerns (SBCs) that seek additional funding to support the next stage of development for projects that were previously funded under SBIR or STTR Phase II awards from any Federal agency. Projects proposed in response to this FOA must be applicable to one of the following areas: (1) cancer therapeutics; (2) cancer imaging technologies, interventional devices, and/or in vivo diagnostics; or (3) in vitro and ex vivo cancer diagnostics and prognostics. The purpose of this FOA is to facilitate the transition of SBIR or STTR Phase II projects to the commercialization stage.

This FOA is expected to promote partnerships between Federally-funded SBIR or STTR Phase II awardees and third-party investors and/or strategic partners to facilitate and accelerate the capital-intensive steps that are required to commercialize new products and services. Applicants must submit a Commercialization Plan, which should include details on any independent third-party investor funding that has already been secured or is anticipated during the Phase IIB Bridge Award project period.

It is expected that the level of this independent third-party funding will be equal to or greater than the NCI funds being requested throughout the Phase IIB Bridge Award project period. Proposed projects may address preclinical and/or clinical stages of technology development. Clinical trials may be proposed as appropriate but are not required.
Funding Agency: National Institutes of Health
Title: Revolutionizing Innovative, Visionary Environmental Health Research (RIVER) (R35 Basic Experimental Studies with Humans Required)
LOI Deadline: 5/20/19
Application Deadline: 6/20/19
The NIEHS Revolutionizing Innovative, Visionary Environmental health Research (RIVER) program seeks to provide support for the majority of the independent research program for outstanding investigators in the Environmental Health Sciences, giving them intellectual and administrative freedom, as well as sustained support to pursue their research in novel directions in order to achieve greater impacts. The program seeks to identify individuals, regardless of career stage, with a potential for continued innovative and impactful research and combine their existing investigator-initiated research into a single award with a duration of up to 8 years and direct costs of $600,000 and potentially up to $750,000 based on current NIEHS funding to be consolidated into the award.

This funding opportunity is intended for basic experimental studies with humans that aim to understand fundamental aspects of phenomena or observable facts without specific applications towards processes or products in mind. Types of studies that fit within this funding opportunity include those using human subjects to support a deeper understanding of the mechanisms underlying the effects of environmental exposures on human health, including molecular epidemiological studies.
Funding Agency: National Institutes of Health
Title: NIH Directors New Innovator Award Program (DP2 Clinical Trial Optional)
Application Deadline: 8/26/19
The NIH Directors New Innovator Award Program supports early stage investigators of exceptional creativity who propose highly innovative research projects with the potential to produce a major impact on broad, important problems relevant to the mission of NIH. For the program to support the best possible researchers and research, applications are sought which reflect the full diversity of the research workforce. Individuals from diverse backgrounds and from the full spectrum of eligible institutions in all geographic locations are strongly encouraged to apply to this Funding Opportunity Announcement.

In addition, applications in all topics relevant to the broad mission of NIH are welcome, including, but not limited to, topics in the behavioral, social, biomedical, applied, and formal sciences and topics that may involve basic, translational, or clinical research. The NIH Director's New Innovator Award Program complements ongoing efforts by NIH and its Institutes and Centers to fund early stage investigators through R01 grants, which continue to be the major sources of NIH support for early stage investigators.
Funding Agency: HHS
Title: Office of Biomedical Advanced Research and Development Authority (BARDA) Broad Agency Announcement (BAA)
Quad Chart and White Paper Deadline: 4/30/19
Proposal Deadline: 10/31/19
BARDA encourages the advanced research, development, and acquisition of medical countermeasures such as vaccines, therapeutics, and diagnostics, as well as innovative approaches to meet the threat of CBRN agents, emerging infectious diseases, and pandemic influenza. Research and Development Areas of Interest: 1. CBRN Vaccines; 2. CBRN Antitoxins and Therapeutic Proteins; 3. Antibacterials; 4. Radiological/Nuclear Threat Medical Countermeasures; 5. Chemical Threat Medical Countermeasures; 6. Burn Medical Countermeasures; 7. Diagnostics; 8. Influenza and Emerging Infectious Diseases (IEID) Vaccines; 9. Influenza and Emerging Infectious Diseases (IEID) Therapeutics; 10. Respiratory Protective Devices; 11. Ventilators; 12. MCM Production Platform Systems; 13. Modeling as an Enabling Technology for Influenza, Emerging Infectious Disease, and CBRN Threats; and 14. Visual Analytics an Enabling Technology for Influenza, Emerging Infectious Disease, and CBRN Threats.
Funding Agency: HHS
Title: National Biodefense Science Board – Call for Nominations
Nomination Deadline: 6/15/19
The Office of the Assistant Secretary for Preparedness and Response (ASPR), in the Department of Health and Human Services (HHS) seeks applications from qualified individuals for membership on the National Biodefense Science Board (NBSB) or (Board). Terms of five members expire December 31, 2019; therefore, the HHS Secretary (Secretary) will appoint five new voting members. Members of the NBSB are appointed by the HHS Secretary based on their expertise in scientific, technical and other matters of special interest to HHS regarding current and future chemical, biological, nuclear, and radiological agents, whether naturally occurring, accidental, or deliberate.

NBSB board members should be available to travel for in-person, public meetings (mostly in Washington, DC) for 5-8 days per year (potentially more) and available for periodic conference calls (1-3 hours per month). Board members may need to conduct work (individual reading or writing, for example) outside of organized meetings to be prepared to address agenda items and help to develop board reports.
Funding Agency: Department of Energy
Title: Design Intelligence Fostering Formidable Energy Reduction and Enabling Novel Totally Impactful Advanced Technology Enhancements (DIFFERENTIATE)
Concept Paper Deadline: 5/20/19
Application Deadline: TBD
The DIFFERENTIATE program seeks to enhance the pace of energy innovation by incorporating machine learning into energy technology development processes. By doing so, this program aims to enhance the productivity of energy engineers in helping them to develop next-generation energy technologies. In order to organize the proposed efforts, a simplified engineering design process framework has been adopted and utilized to identify several general mathematical optimization problems that are common to many (perhaps most) engineering design processes and then to conceptualize several machine learning tools that could help engineers to execute and solve these problems in a manner that dramatically accelerates the pace of energy innovation.

In this framework: 1. A problem/challenge is posed (e.g. cost-effectively generate electricity from natural gas at an efficiency in excess of 70%), 2. A potential solution is hypothesized and refined with Reduced Order Models (e.g. fuel cell/engine hybrid systems), 3. The low fidelity concept is further refined and evaluated with high-fidelity partial differential equation-based solvers and/or experiments (e.g. computational fluid dynamics simulations, finite element analyses, full-scale system demonstrations), and 4. The hypothesized solution is updated with knowledge gained during the high-fidelity evaluation process, and iteration continues until either the problem is either solved or deemed insoluble.

The objective of the DIFFERENTIATE program is to enhance the pace of energy innovation by accelerating the incorporation of machine learning into the energy technology design process. Specifically, ARPA-E is seeking to develop machine-learning-enhanced— 1. Hypothesis generation (i.e. Conceptual Design) tools, 2. High-fidelity hypothesis evaluation (i.e. Detailed Design) tools, and 3. Inverse design tools. In order to facilitate the achievement of the above-mentioned objective, ARPA-E is issuing this FOA to encourage teams consisting of mathematicians, operations research analysts, computer scientists, energy engineers, and others with applicable skills and experience to jointly work on developing the tools required to enhance the creativity and efficiency (i.e. productivity) of the energy technology design process.
Funding Agency: National Science Foundation
Title: Secure and Trustworthy Cyberspace Frontiers (SaTC Frontiers)
LOI Deadline: 7/5/19
Proposal Deadline: 9/30/19
The Secure and Trustworthy Cyberspace (SaTC) program welcomes proposals that address cybersecurity and privacy, and draw on expertise in one or more of these areas: computing, communication and information sciences; engineering; economics; education; mathematics; statistics; and social and behavioral sciences. Proposals that advance the field of cybersecurity and privacy within a single discipline or interdisciplinary efforts that span multiple disciplines are both encouraged.

Through this solicitation—under the SaTC umbrella—NSF specifically seeks ambitious and potentially transformative center-scale projects in the area of security and privacy that (1) catalyze far-reaching research explorations motivated by deep scientific questions or hard problems and/or by compelling applications and novel technologies that promise significant scientific and/or societal benefits, and (2) stimulate significant research and education outcomes that, through effective knowledge transfer mechanisms, promise scientific, economic and/or other societal benefits.
Funding Agency: Department of Education
Title: Applications for New Awards; Comprehensive Centers Program
Application Deadline: 5/24/19
The CC program supports the establishment of not less than 20 Comprehensive Centers to provide capacity-building services to State educational agencies (SEAs), regional educational agencies (REAs), local educational agencies (LEAs), and schools that improve educational outcomes for all students, close achievement gaps, and improve the quality of instruction. Regional Centers must provide high-quality intensive capacity-building services to State clients and recipients to identify, implement, and sustain effective evidence-based (as defined in this notice) programs, practices, and interventions that support improved educator and student outcomes.
For more information about available grants, visit our Pivot system or Grants.gov.