HAPPY NEW YEAR! Ready for Resolutions?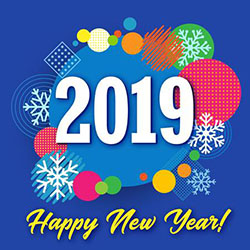 For many, the start of a new year brings an opportunity to reflect and acknowledge all they've been grateful for over the past 12 months.
Many also use the opportunity to create New Year's resolutions for themselves, seeing the new year as a fresh start for adopting a new behavior or changing an existing one.
Regardless of which you may be contemplating, first think through your decision and consider what will help you succeed. There are a number of resources online and elsewhere that can provide you with recommendations for achieving your goals.
Three initial tips include being realistic, creating a plan and starting small, but there are many more actions that can help support you throughout the process.
Whether it's to eat more fruits and vegetables, exercise more or some other behavior change, think about your plan of action first.
Brainstorm with a friend or family member different tools and strategies that will help you be successful. Chances are they may have some good ideas and could help keep you accountable throughout the process.
GRATITUDE AND YOUR HEALTH
This past November, Rev. Eileen O'Brien, Episcopal campus missioner for Houston Canterbury based at the University of Houston, presented "The Power and Practice of Gratitude," the final POWER UP Lunch and Learn for the fall semester.
If you missed these presentations, click here for a brief article provided by the Employees Retirement System's health promotion department that discusses the practice of gratitude and how it can positively affect your health.
WINTER BREAK YOGA AT THE CRWC

For the first time ever, the Campus Recreation and Wellness Center (CRWC) will have group fitness classes available for employee members over the winter break. From Jan. 3-10, yoga will be offered on Tuesdays and Thursdays, noon-12:45 p.m.
Over the course of the spring semester, two classes per week will continue to be offered on Tuesdays and Fridays, 11:30 a.m.-12:15 p.m.
For more information on group fitness/yoga offerings, click here.
Need Consultation? LET'S TALK!
"Let's Talk" is a free consultation service for the UH community. Each semester, University Counseling and Psychological Services (CAPS) therapists hold walk-in hours at five different locations on campus, Monday through Friday.
Faculty and staff are encouraged to utilize this program to consult about individuals or situations of concern, or for their own personal support. Click here for more information, including the hours and locations for the different sessions.
WEIGHT MANAGEMENT STRATEGIES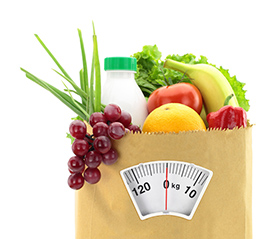 Indulged a bit too much over the holidays? Two online weight management programs are available to eligible BCBSTX employees.
Naturally Slim is a self-paced 10-week program that focuses on how and when to eat versus what to eat. Real Appeal offers year-long group sessions that focus on specific aspects of weight loss. To learn more about each of these online programs and how to join, click here.
UH Weight Watchers at Work meets Thursdays on campus, 12:15-1 p.m., in the Campus Recreation and Wellness Center. Membership in these in-person workshops includes weekly guidance and support, program materials and access to online digital tools.
Stay active and motivated by having the Weight Watchers Freestyle program come to you via these convenient workshops on campus each week. To join, stop by an on-campus workshop or contact POWERUP@uh.edu.
TAKE ADVANTAGE OF MEDITATION THURSDAYS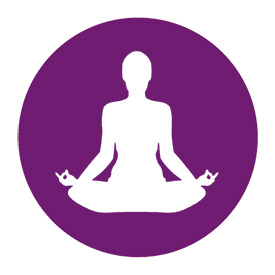 For many, meditation is a stress-reduction strategy; however, a new study suggests that practicing meditation might shore up one's commitment to being physically active as the seasons change.
If one of your New Year's resolutions is to exercise more this year, then becoming more mindful of your body and state of being may help keep you moving during the colder months.
This spring, you can reap the benefits of meditation by practicing weekly in the UH Wellness Classroom, located in Suite 1038 on the first floor of the Campus Recreation and Wellness Center, each Thursday from 12:15 to 12:45 p.m.
Engage in three different types of meditation on a rotating basis: general mindfulness, guided meditation and compassion-focused meditation.
Visit UH Wellness online for the schedule. Sessions are open to all students, faculty and staff, and no pre-registration is required. Just show up and join in!

---
Happy New Year!
Court Stein
HR Wellness Administrator
CONTACT US
phone: 713-743-3988
web: http://www.uh.edu/human-resources/PowerUP-Wellness/
email: POWERUP@uh.edu