Oktoberfest Faculty/Staff Tailgate & Game

Bring your family and join the UH Faculty Senate and UH Staff Council for the Annual Faculty/Staff Tailgate and Football Game Thursday, Oct. 4, from 4-7 p.m., at TDECU Stadium, Shasta's Square/Gate 4. The F/S "Oktoberfest" Tailgate will precede the UH vs. Tulsa game beginning at 7 p.m. At the tailgate, enjoy free food (smoked turkey legs, pretzels, beer-brined grilled bratwurst and vegan bratwurst, housemade sauerkraut, potato salad and more), drinks (a variety of beer and wine), music and some great UH swag. Employees must present their UH IDs for entry and bring a driver's license or other government-issued photo ID if they wish to consume alcoholic beverages. Game time is at 7 p.m. All are encouraged to wear red to cheer on the UH football team to another great victory!
Onsite Mobile Mammograms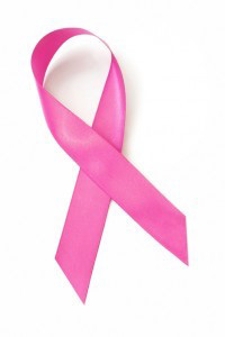 Screening appointments for mobile mammograms are still available on campus to qualified UH employees with BCBSTX HealthSelect insurance (or other accepted insurance) with no co-pay or additional out-of-pocket expense. Screenings will be conducted in The Rose's mobile mammography unit on Tuesday, Oct. 9, from 8 a.m. to 4 p.m., and Wednesday, Oct. 10, from 9 a.m. to 5 p.m., in Lot 19F between the Power Plant and Technology Annex (near the M.D. Anderson Library). Sign up today in order to schedule a time that works best for you. REGISTER online using code UH. For additional information, contact The Rose at MobileTeam@therose.org or 281-464-5136.
Join Team UH for the Houston Corporate 5K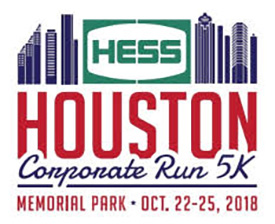 Join Team UH and participate in the Hess Houston Corporate Run 5K this Oct. 22 through Oct. 25, 4-7 p.m., at Memorial Park by either running or walking the route (40 percent of all participants walk)! This year, get your exercise on and help UH retain its title of "Top Participating Education Team" by organizing a group of your colleagues to do the Corp 5K with you!
For the first 100 employees to register online, POWER UP Employee Wellness will cover 50 percent of the $40 registration fee! To register, just go to the UH team page and choose any date (Monday-Thursday) that you'd like to participate. No codes are needed as your $20 discount is already built into the link. While you can register any time up to the last day of the event, note that the last day to do so AND receive a running shirt/goodie bag is Monday, Oct. 8. Also, the first 100 registered UH participants will be entered into a raffle for 20 great prizes! Register above and receive your free T-shirt, discounted registration fee, entry into the prize drawing and free food and libations in the post-race celebration tent! Questions? Contact POWERUP@uh.edu.
UH Weight Watchers at Work – Join Today!
Weight Watchers is now two years strong at the University of Houston! Join your colleagues for the next 12-week series by attending a special Thursday, Oct. 11, kickoff meeting! Enroll at the kickoff and receive Journey Incentive pricing of $132.50 for the series (regularly $156) extended to all members – both continuing and NEW! Payment may be made in full by credit card or in three separate checks of $44.20 each or in one lump sum. Membership is open to faculty, students and staff and provides weekly onsite meetings, program materials and access to online digital tools. Held every Thursday from 12:15 to 1 p.m. in the Campus Recreation and Wellness Center, meetings are convenient and offer guidance, ongoing support and encouragement. For additional information, contact Wellness Administrator Court Stein at POWERUP@uh.edu or 713-743-1991.
Meditate On and Off Campus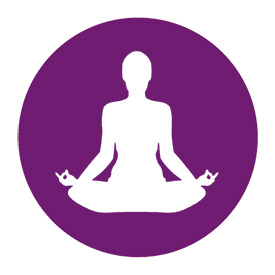 Reap the benefits of meditation by practicing weekly on campus in the UH Wellness Classroom, located in Suite 1038 on the first floor of the Campus Recreation and Wellness Center each Thursday from 12:15 to 12:45 p.m. This year, engage in three different types of meditation on a rotating basis – general mindfulness, guided meditation and compassion-focused mediation. Visit UH Wellness online for the schedule. Sessions are open to all students, faculty and staff, and no pre-registration is required. Just show up and join in!
Off campus, enjoy free Mediation Mondays at Buffalo Bayou Park every Monday, from 6:30 to 7 p.m., through October and November! Start your week off with intention and focus. Practice mindfulness and meditation in one of the most tranquil green spaces in all of Houston - Meditation Mondays at The Water Works in Buffalo Bayou Park provided by Bayou Bliss Yoga. No time to change after work? No problem! Go as you are. No certain attire or registration required to participate.
Business Etiquette Lunch and Learn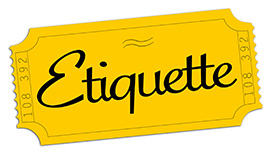 Everyone wants to make a good first impression! Learn the necessary skills to impress in both professional business and social situations. Join POWER UP for the next Lunch and Learn, from noon to 1 p.m., on Thursday, Oct. 4 (M.D. Anderson Library's Elizabeth D. Rockwell Pavilion) and Tuesday, Oct. 9 (UH Technology Bridge, Building 1, Room 214) when ADROIT Business Partners presents "Business Etiquette." Learn how to make a great first impression via tips for professional business attire, table manners, phone and elevator etiquette, and much more. Bring your lunch and enjoy complimentary dessert provided by ADROIT. Register here today!
TRS/ERS: Get the 411 on Retirement Workshops
This October, join Human Resources for a day of retirement workshops for employees. The event will be held Friday, Oct. 26, from 9 a.m. to 3 p.m. in the Elizabeth D. Rockwell Pavilion of the M.D. Anderson Library.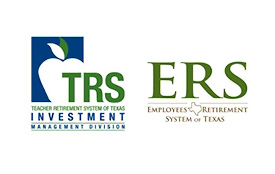 The Teacher Retirement System (TRS) and Employees Retirement System (ERS) of Texas will provide helpful presentations about retirement benefits, including how the TRS retirement plan works, what qualifies you to retire, and how the plan will benefit you in retirement. Agency representatives will also discuss your medical benefits options in retirement, including dependent coverage, post-retirement life insurance and disability benefits, as well as Medicare preparation. Attendees can also learn about the Texa$aver 457 Plan. Review the schedule and description of workshops, and then register today!
UH Pharmacy Services Available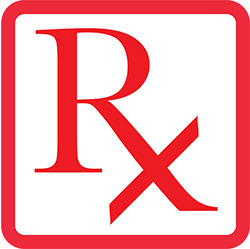 During American Pharmacists Month in October, take time to learn about the different services your pharmacy can provide, including those available to you right here on campus in the UH Health Center. Did you know that the Health Center's Pharmacy can fill prescriptions for faculty/staff members from their current physicians? Their medications are competitively priced with both prescription and non-prescription medications often priced at a lower cost than those found off campus. Common over-the-counter medications such as pain relief, cough, cold, allergy medications and more are available. Refill options through e-precribing, an automated phone system, weblink or mobile app are also available
Also, take advantage of the UH Campus Pharmacy Rx Take Back Kiosk. Available during regular operating hours, the Rx Take Back Kiosk provides an anonymous and convenient way to dispose of drugs in tablet, capsule and other solid dosage forms safely and without harming the environment. Easily accessible, the kiosk is located in the UH Campus Pharmacy in Building Health 2, Room 1211 on the first floor. For more information and fast, friendly service, visit the Pharmacy at the University Health Center or call 713-7473-5125.
2018 Wellness Leave Benefit Reminder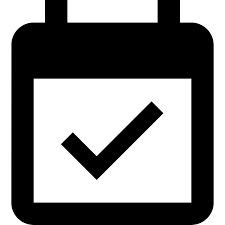 UH policy MAPP 02 .02 .0 8 outlines the 8 hours wellness leave benefit available to eligible employees each calendar year. To qualify for wellness leave, eligible employees must receive a yearly routine physical exam and complete an approved health risk assessment. To learn more about how to apply for this benefit and access the necessary documents, click here! The ability to earn and use wellness leave for 2018 concludes Dec. 20. Plan and apply soon to take advantage of this opportunity and receive your 8 hours wellness leave for calendar year 2018.