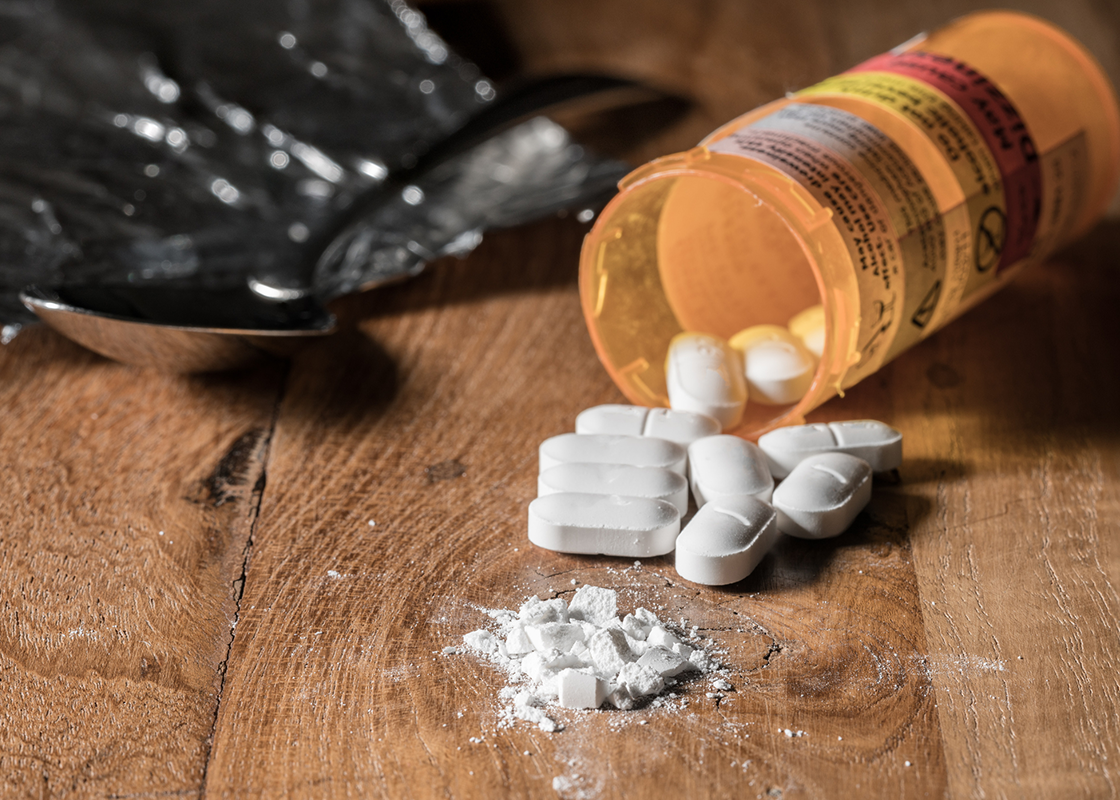 New UH Pharmacy Center to Tackle Prescription Drug Misuse
The National Safety Council reports in 2019 that for the first time in American history a person in the United States is more likely to die from an accidental opioid overdose than from a car accident.

Responding to such trends, the College of Pharmacy has opened the Prescription Drug Misuse Education and Research (PREMIER) Center.
Read more >
Six current and former UH students have earned highly coveted National Science Foundation (NSF) graduate research fellowships. The fellowships recognize outstanding graduate students in NSF-supported science, technology, engineering and mathematics.
Hadi Ghasemi, Bill D. Cook Assistant Professor of mechanical engineering at the College of Engineering, and his research collaborators have developed a new generation of polymers.
Rex Du, Professor of marketing at Bauer College, uses cutting edge technology and massive data sets to close the uncertainty gap when it comes to how advertising dollars work. Two of his recent studies reveal new insights about advertising effectiveness.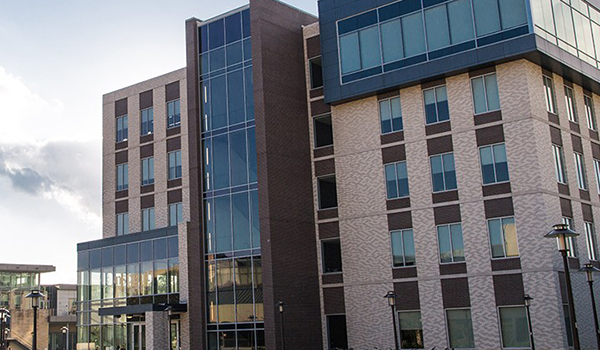 HPE Data Science Institute: Town hall meeting #2
This town hall will inform the research community about the four broad areas the HPE DSI will engage in and to seek your feedback: Public-private sector engagements, research, education and core facility.

The HPE DSI will offer opportunities to engage with public-private partners, work with faculty and staff across UH to determine how the HPE DSI can best support research in and with data science in the broad sense, work with colleges and departments on educational offerings and with external stakeholders on identifying educational and workforce needs and resources.
View past announcements on the Division of Research website.
SALARY REIMBURSEMENT AGREEMENT WITH ANIMATUS BIOSCIENCES LLC FOR DR. DINAKAR IYER
PI/Department: Robert J. Schwartz, Biology & Biochemistry
Sponsor: ANIMATUS BIOSCIENCES LLC
Amount: $50,000
---
NOVEL TARGET MECHANISMS AND TARGETING AGENTS IN THE TREATMENT OF BREAST AND PANCREATIC CANCERS
PI/Department: Chin-Yo Lin, Center for Nuclear Receptors and Cell Signaling
Sponsor: Golfers Against Cancer - Houston
Amount: $25,000
Featured Funding Opportunities
Funding Agency: HHS
Title: Behavioral Interventions Scholars
LOI Deadline: 6/3/19
Application Deadline: 7/2/19
The Administration for Children and Families (ACF), Office of Planning, Research, and Evaluation (OPRE) anticipates soliciting applications for Behavioral Interventions Scholars grants to support dissertation research by advanced graduate students who are using approaches grounded in behavioral science or behavioral economics to examine specific research questions of relevance to social services programs and policies.

These grants are meant to build capacity in the research field to apply a behavioral science or behavioral economics lens to issues facing poor and vulnerable families in the United States, and to foster mentoring relationships between faculty members and high-quality doctoral students. Applicants will be required to demonstrate the applicability of their research to practice or policy serving low-income children, adults, and families, especially those that seek to improve their well-being.
Funding Agency: Institute of Physics
Title: Honorary Fellowships
Nomination Deadline: 5/22/19
The Institute of Physics is now accepting nominations for their Honorary Fellowships, which recognize senior physicists who have contributed substantially to the advancement of physics and serve as ambassadors for physics and physicists.
Funding Agency: Department of Defense
Title: TrojAI
Concept Paper Deadline: 5/31/19
Proposal Deadline: 7/25/19
The U.S. Army Research Office (ARO) in partnership with the Intelligence Advanced Research Projects Activity (IARPA) seeks research and development of technology and techniques for detection of Trojans in Artificial Intelligence. Using current machine learning methods, an artificial intelligence (AI) is trained on data, learns relationships in that data, and then is deployed to the world to operate on new data.

For example, an AI can be trained on images of traffic signs, learn what stop signs and speed limit signs look like, and then be deployed as part of an autonomous car. The problem is that an adversary that can disrupt the training pipeline can insert Trojan behaviors into the AI. TrojAI is envisioned to be a 2-year effort with multiple awardees coming together as a group of performers (hereinafter referred to as the "performer team"), which will work together to achieve the common program goals set forth in this BAA.
Funding Agency: Department of Energy
Title: Advanced Building Construction with Energy Efficient Technologies & Practices (ABC)
Concept Paper Deadline: 6/10/19
Application Deadline: 8/12/20
The U.S. Department of Energy's (DOE) Building Technologies Office (BTO) Advanced Building Construction with Energy-Efficient Technologies & Practices (ABC) FOA supports research and development of solutions that can be applied to many segments of the building sector, including existing and new buildings, residential and commercial, and across multiple climate zones. BTO is seeking applications aimed at developing deep energy retrofit and new construction technologies that holistically tackle a combination of envelope, heating, cooling, water heating, and ventilation issues, and hold appeal for both building owners and occupants. BTO is interested in three topic areas: Topic 1: Integrated Building Retrofits Topic 2: New Construction Technologies Topic 3: Advanced Technology Integration.
Funding Agency: Department of Energy
Title:Bioenergy Technologies Office Multi-Topic Funding Opportunity Announcement
Concept Paper Deadline: 6/3/19
Application Deadline: 7/22/19
This Funding Opportunity Announcement (FOA) will provide funding to address the highest priority R&D areas within biofuel technologies, bioproducts, and biopower. It includes Areas of Interest (AOIs) from all five BETO programs: Feedstock Supply and Logistics; Advanced Algal Systems; Conversion; Advanced Development and Optimization; and Sustainability and Strategic Analysis. Each AOI supports BETO's objectives to reduce the minimum selling price of drop-in biofuels, lower the cost of biopower, enable high-value products from biomass or waste resources, and improve the quality of feedstock characterization and reliability of biorefinery operations.
Funding Agency: Department of Defense
Title: Army Applications Lab Broad Agency Announcement for Disruptive Applications
White Paper Deadline: Continuous until 5/1/2024
The Army Applications Lab (AAL) is interested in any and all technologies which can be shown to enable the Army of 2028 to be ready to deploy, fight, and win decisively against any adversary, anytime, and anywhere, in a joint, multidomain, high-intensity conflict, while simultaneously deterring others and maintaining its ability to conduct irregular warfare. Areas of interest include autonomous platforms; AI and machine learning; data visualization and synthetic environments; assured position, navigation, and timing; power generation and management technologies; sensing; computation; space; the Internet of Things; quantum technologies; signature reduction; protection; human performance; and underpinning methodologies.
Funding Agency: Department of Defense
Title: Minerva Research Initiative
White Paper Deadline: 6/20/19
Proposal Deadline: 9/26/19
The Minerva Research Initiative (Minerva) emphasizes questions of strategic importance to U.S. national security policy. It seeks to increase the Department's intellectual capital in the social sciences and improve its ability to address future challenges and build bridges between the Department and the social science community. The Minerva program aims to promote research in specific areas of social science and to promote a candid and constructive relationship between DoD and the social science academic community.

The Minerva Research Initiative competition is for research related to nine (9) topics: Peer/Near-peer Statecraft, Influence, and Regional Balance of Power; Power, Deterrence, and Escalation Management; Alliances and Burden Sharing; Economic Interdependence and Security; Economic Viability, Resilience, and Sustainability of Logistics Infrastructure; Multi-Domain Behavioral Complexity and Computational Social Modeling; Autonomy, Artificial Intelligence, Machine Ethics, and Social Interactions; Models and Methods for Understanding Covert Online Influence; and Automated Cyber Vulnerability Analysis.
Funding Agency: NEH
Title: Humanities Initiatives at Hispanic-Serving Institutions
Application Deadline: 7/12/19
NEH Humanities Initiatives at Hispanic-Serving Institutions help strengthen the teaching and study of the humanities by developing new humanities programs, resources, or courses, or by enhancing existing ones. Applicants are encouraged to draw on the knowledge of outside scholars who would contribute expertise and fresh insights to the project.
Funding Agency: Department of Education
Title: Office of Elementary and Secondary Education (OESE): Jacob K. Javits Gifted and Talented Students Education (Javits) Program
Application Deadline: 6/3/19
The Javits program supports evidence-based research, demonstration projects, innovative strategies, and similar activities designed to build and enhance the ability of elementary schools and secondary schools nationwide to identify gifted and talented students and meet their special educational needs. Priorities include identification and provision of services to gifted and talented students; promoting STEM education with a particular focus on computer science; and promoting effective instruction in classrooms and schools.
For more information about available grants, visit our Pivot system or Grants.gov.