BLOOD PRESSURE KIOSK COMES TO CAMPUS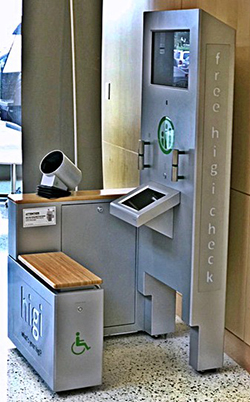 Thanks to a partnership with the American Heart Association, UH faculty, staff and students as well as community members will now have access to a state-of-the-art blood pressure kiosk for free self-checks and screening for high blood pressure. High blood pressure, also known as hypertension, is one of the top five chronic health conditions for employees across the UH System. Therefore, the kiosk is an important resource faculty and staff can use to monitor, track and record their blood pressure numbers on a consistent basis.

Many people are unaware that they have high blood pressure. Since some do not experience or recognize the common signs and symptoms, hypertension is often referred to as a silent killer. These signs and symptoms can include a feeling of anxiety, headaches, lightheadedness, shortness of breath and/or chest discomfort.

Because hypertension can increase one's risk for significant cardiovascular events such as a heart attack or stroke and even accelerate the development of diabetes, it is important to recognize the condition and then monitor and manage it appropriately.

To become familiar with the location of the kiosk and see a live demonstration of how it works, join the UH Student Health Center and American Heart Association for a Red Ribbon Cutting Ceremony on Thursday, March 7, at 9 a.m. The official unveiling of the kiosk will take place at the southeast main entrance of the Health 2 Building! Light refreshments will be served.
HEALTHIER VENDING OPTIONS AVAILABLE
Choosing a healthier snack or beverage on campus just became a lot easier. Students, faculty and staff can now make a more nutritious choice when purchasing an item from one of the University's many vending machines.
In addition to the usual fare, all snack machines now contain healthier options from Canteen's Choice Plus product line of better-for-you items. In beverage machines, you'll also find a least two or three healthier alternatives to soda and energy drinks, including fruit juices, still and sparkling waters, unsweetened teas and zero calorie drinks.
To make healthier options more widely available and easy to identify, all snack machines feature Choice Plus labels on the exterior, and corresponding green leaf stickers on the inside to identify the healthier items within the machines. Also, visit the two ALL better-for-you combination snack and beverage machines, enr.G, on campus. They are located on the first floors of Philip Guthrie Hoffman Hall and the MD Anderson Library.
Healthier vending items are selected based on the amount of calories, saturated fat, sugar and sodium in the products. To learn more about the criteria Canteen uses to identify Choice Plus items, click here. Visit campus Vending Services to access a complete list of healthier options products and a map of all campus vending machine locations.
TAKE ADVANTAGE OF WELLNESS LEAVE
UH policy MAPP 02 .02 .0 8 outlines the eight hours wellness leave benefit available to eligible employees each calendar year. To qualify for wellness leave, eligible employees must receive a yearly routine physical exam and complete an approved health risk assessment. To learn how to access BCBSTX and KelseyCare HRAs, click here.
Take full advantage of this benefit by completing the requirements early in the year in order to have the maximum amount of time to use it before it expires. The ability to earn and use wellness leave for 2019 concludes Dec. 24. To learn more about how to apply for this benefit and access the necessary documents, click here!
YOGA CLASSES OFFERED ON CAMPUS

Come enjoy gentle stretching and relaxation in one of the yoga classes being offered on campus this spring! Classes are at "beginner's level" and no experience is necessary!
Free drop-in classes:
Tuesdays, 5:30-6:30 p.m., Health Building 2, Room 2216
Thursdays, 5:30-6:30 p.m., Health Building 2, Room 2216
Tuesdays, 11:30 a.m.-12:30 p.m., A.D. Bruce Religion Center, Small Chapel, second floor.
Minimal fee classes:
Mondays, 12:15-1 p.m., UH Technology Bridge, Building 3, Room 195
Wednesdays, 12:15-1 p.m., UH Technology Bridge, Building 3, Room 195
Contact Zeandra Mathura or Suzanne Caillouet.
PARTICIPATE IN A FITNESS PROGRAM!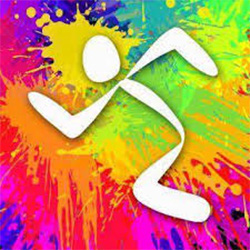 As a BCBSTX HealthSelect member, participate in a flexible Fitness Program that provides unlimited access to a nationwide network of more than 9,000 fitness centers for only $25 a month. Become a member during the month of March and pay no enrollment fee!
Click here to find a list of participating gyms closest to you. To learn more and sign up online, click here or call toll-free (888)-762-BLUE (2583), Monday through Friday, 8 a.m. to 9 p.m.
Relax WITH MEDITATION THURSDAYS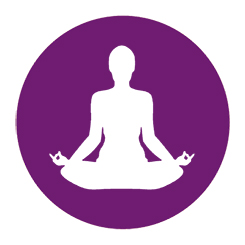 Faculty and staff can reap the benefits of meditation by practicing weekly in the UH Wellness Classroom, Suite 1038 on the first floor of the Campus Recreation and Wellness Center, Thursdays from 12:15 to 12:45 p.m. Engage in three types of meditation on a rotating basis: general mindfulness, guided meditation and compassion-focused meditation. Visit UH Wellness online for the schedule. Sessions are open to all students, faculty and staff, and no pre-registration is required. Just show up and join in!
WW FREESTYLE Workshops held weekly
Weight Watchers at Work provides an onsite health solution option for UH employees. Weekly WW Freestyle Workshops provide support, inspiration and encouragement to members every Thursday, 12:15-1 p.m. in the Campus Recreation and Wellness Center. Included in membership are Connect Groups, different technology-driven support including a new WW app and a healthy habits rewards program. Employees can join the current 12-week series of workshops at a prorated fee at any time. For more information, contact POWERUP@uh.edu.
WELLNESS SEMINAR SERIES Offered
This spring, join UH Wellness for Wellness for the Health of It, a free seminar series. Designed to focus on topics that relate to the nine dimensions of wellness, the series promotes a holistic approach to health and wellbeing, and helps attendees identify things they can do to support their healthy lifestyle goals.
Next up, Dr. Scott Savage, associate professor and director of Graduate Studies in the Department of Sociology, presents on Social Wellness, Wednesday, March 20, 1-2 p.m. Open to students, faculty and staff, series presentations take place in the UH Wellness classroom in Suite 1038 on the first floor of the Campus Recreation and Wellness Center. To learn more about the series, Dr. Savage's presentation and to RSVP, click here!
Practicing GRATITUDE IS GOOD FOR YOU!
Did you know that recognizing and being thankful for the good things in life can increase your well-being? In fact, practicing gratitude does even more for you than that. Not only can practicing gratitude help you reduce stress, sleep better and longer, and achieve more, but science shows that grateful people are happier, more satisfied with life and feel more connected to others. What's more, there are proven techniques that you can use to turn gratitude into a healthy habit that fits into your everyday life. Listen in on a free Gratitude in the Workplace Webinar to learn the science behind gratitude and how it can benefit you at work and at home, Thursday, March 28, at 1 p.m. Register now!
---
Thank you,
Court Stein
HR Wellness Administrator
CONTACT US
phone: 713-743-3988
web: http://www.uh.edu/human-resources/PowerUP-Wellness/
email: POWERUP@uh.edu