Do you need assistance?
In 2020 take advantage of the University's Employee Assistance Program (EAP). The University's EAP offers a wide variety of free services and resources to support employees' life/work success including confidential short-term counseling services, legal and financial resources, and much more. Whether you need to resolve a stressful work or personal situation, create a simple will or obtain income tax planning assistance, the EAP is accessible 24/7 to help with these and other issues of concern. Call 713.500.3327 or live chat with a representative online. To learn more, about your EAP benefits, click here.
BRIGHT HORIZONS CAN HELP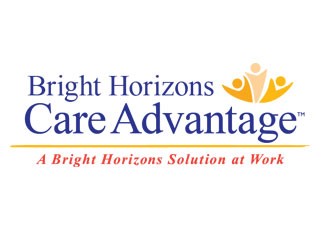 Don't let school breaks spring up on you. When the kids are off, but work's still on – rely on your Bright Horizon benefits! If you don't have a break of your own, it can be tough to manage all of your family responsibilities. With spring vacation coming up quick, plan now and be prepared.
Rely on Bright Horizons® for:
A back-up plan — find quality care any time, even when school's closed
Support for an elder loved one — rely on an extra set of hands if their caregiver cancels
Full-time child care — jump ahead on the waitlist at Bright Horizons centers
Assistance for the whole family — access sitters, nannies, pet care, and housekeepers
The two main types of care available are listed below:
Back-Up Child Care: Bright Horizons offers both center-based and in-home child care when regular care arrangements fall through, for unexpected school closures or illness, or as an out-of-town resource during conference travel. Center-based care is $15 per child, per day or $25 per family per day. In-home care is $6 per hour for up to three care recipients, with a four-hour minimum.
Back-Up Elder Care: If you serve as the primary caregiver for an elder or loved one, utilize in-home backup care for your loved one's needs. In-home care is $6 per hour for up to three care recipients, with a four-hour minimum.
Get Started

Visit: https://clients.brighthorizons.com/uh
Employer Username: UH | Password: care4you
Download the App: Search "back-up care" in the App Store or Google Play
Questions? Call 877-BH-CARES (242-2737)
LAST CALL FOR 2020 CALENDARS!
Haven't yet received your 2020 Best Bites Calendar from POWER UP Employee Wellness? If not, please check with your college or department's business partner. Calendars are being sent out to all benefits-eligible employees via department business partners. Please check with yours to receive one. Business Partners, to receive calendars for your college/department, please email Court Stein, your name, college/department name, mail code, and number of calendars needed. Remaining calendars will be distributed on a first come, first-served basis while supplies last!
MARCH FARMERS MARKET

This month, don't forget to visit the UH Farmers Market brought to you by UH Dining Services. Occurring twice in March, the Farmers Market will provide the campus community an opportunity to purchase locally sourced products and produce, 12 – 4 p.m., in the Butler Plaza on Wednesdays, March 25.
NUTRITION IN A NUTSHELL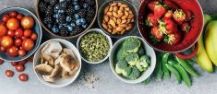 Good nutrition is necessary to keep your body functioning normally, maintain a healthy weight and reduce your risk of certain diseases including hypertension and diabetes. Losing weight and maintaining a healthy weight require permanent changes in lifestyle. This educational webinar focuses on:
making the right food choices,
the importance of vitamins, minerals and nutrients,
tips on how to read food labels,
serving sizes,
portion control,
basal metabolic rate and,
maintaining a healthy weight.
The information presented in this webinar is for educational purposes only and is not intended as medical advice.
To register for the Nutrition in a Nutshell webinar Thursday, March 5, from 11:30 a.m. – 12:30 p.m., click here!
WEIGHT LOSS OPTIONS

Learn more about the different weight management options available to you as a UH employee. Two programs are online classes available through BCBSTX at no-cost to members. The other is in-person fee-based WW workshops that occur every Thursday on campus! Learn more about healthier eating and programs that can help you manage your weight via the following webinars and video:
mediterranean diet - lunch and learn
March is National Nutrition Month! Bring your lunch and join POWER UP and Registered Dietitian Dolores Woods for this month's Lunch and Learn. A Mediterranean diet may help fight against heart disease, certain cancers, diabetes, and cognitive decline. Learn which foods are used, common dishes everyone can make at home and how to make the switch. Presentations will occur:
· Tues., Mar. 10, 12 -1 p.m., M.D. Anderson Library, EDR Pavilion
· Thurs., Mar. 12, 12-1 p.m., UH Tech. Bridge, Building 4, Rm. 110
Attend and you'll be entered in a chance to win a really cool prize! Reserve your spot today! Click here.
THE TEACHING KITCHEN
Join POWER UP and UH Dining Services again this month to learn how to make quick and healthy meals without the fuss and muss of actually cooking! Taught by Executive Chef Alex Brugger/Registered Dietitian Dolores Woods, this free class will provide participants with hands-on experience in creating a meal to enjoy, or wrap and take home with them. At the conclusion of the class, participants will have learned basic food prep skills and new dish possibilities for healthier eating! Registration is first-come, first-served as only 12 spots are available for this class. *While all are welcome to register, preference will be given to those who have yet to attend a class.
Register now using your UH email to participate in this fun and free Teaching Kitchen experience, Tuesday, March 24, 5:30 – 6:30 p.m., in the Campus Recreation and Wellness Center's first floor Rotunda Classroom. Come join the fun as we learn how to make fresh vegetable and shrimp spring rolls!
POWER UP WANTS YOU!
BECOME A WELLBEING ACTIVATOR! Well-Being Activators are wellness champions who advocate for employee wellbeing and the POWER UP Employee Wellness program. Activators serve as resources within their respective groups or departments, connecting their colleagues to events and programs related to health and wellbeing. Members attend an orientation and one hour meetings once a month to learn about upcoming wellness opportunities and on-going resources available to faculty and staff. They then communicate and collaborate with their colleagues to encourage engagement and participation in different health promotion activities.
To participate in the UH network of Activators, one must have their supervisor's support and be able to contribute 2-3 hours a month to the program (one of which is the meeting) and commit to a 2 year term of service. POWER UP is seeking a member for each college/department on campus. To learn more about the program and to apply, please click here!
TAKE ADVANTAGE OF DISCOUNTS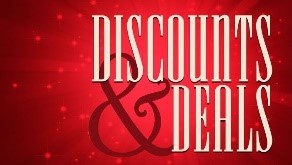 Did you know that UH participates in four different discount purchase programs that provide employees with discounts on everything from car rentals to appliances, vacation packages, gym memberships and more! To save on hundreds of products and services from the brands you love, register for one or more discount programs online for free. Check out the following discount links:
---
Thank you,
Court Stein
HR Wellness Administrator