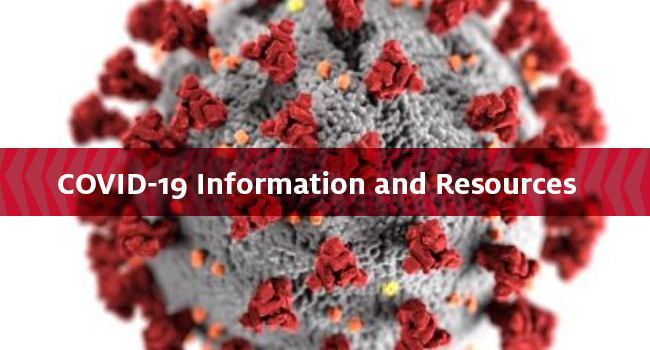 Answers for PIs Regarding Research Continuity
Kirill Larin, professor of biomedical engineering, and collaborator Rajesh Miranda of Texas A&M University received a $2.5 million grant from the National Institutes of Health to acquire evidence to guide studies on Simultaneous Alcohol and Cannabinoid (SAC) birth outcomes, and to assess the effectiveness of new pharmacological interventions targeted to cannabinoid receptors to prevent or reverse effects of prenatal alcohol exposure.
UH researchers last year reported a new imaging method capable of producing fast and inexpensive three-dimensional images, offering the potential to more easily track the progress of conditions such as Alzheimer's disease and cancer at the cellular level.
David Mayerich, an assistant professor of electrical and computer engineering, is now at work on Part 2: a software platform to produce searchable digital atlases of whole organs at the cellular level. He has received a $500,000, five-year CAREER award from the National Science Foundation to pursue the project.
Rupa Iyer, founding director of biotechnology programs and former associate dean of research and graduate studies at the University of Houston College of Technology, has been named Outstanding Woman in Science by the Association for Women in Science-Gulf Coast Houston Chapter (AWISGCH) for her leadership in promoting STEM education.
Military installations, especially on ships and aircraft, require robust power electronics systems to operate radar and other equipment, but there is limited space onboard. Researchers from the University of Houston will use a $2.5 million grant from the U.S. Department of Defense to develop compact electronic power systems to address the issue.
Harish Krishnamoorthy, assistant professor of electrical and computer engineering and principal investigator for the project, said he will focus on developing power converters using gallium nitride (GaN) devices, capable of quickly storing and discharging energy to operate the radar systems.
Tariffs on goods imported from China have significantly driven up costs and affected both imports and exports through the Port of Houston, researchers from the Hobby School of Public Affairs at the University of Houston have found.
Online: XSEDE HPC Workshop: Message Passing Interface (MPI)
Tuesday, May 5 and Wednesday, May 6
10 a.m.-4 p.m.
Register
Online: COVID-19 Related Funding Opportunities for Research
Friday, May 8
1 p.m.-2 p.m.
Register
Online: Applications of Data Science in Genetics
Thursday, May 14
11 a.m.-noon
Register
XSEDE High Performance Computing Workshop - Message Passing Interface (MPI)
Tuesday, May 5
Wednesday, May 6
10 a.m.-4 p.m. (CST)
Hosted via Zoom
This workshop is intended to give C and Fortran programmers a hands-on introduction to MPI programming. Both days are compact, to accommodate multiple time zones, but packed with useful information and lab exercises. Attendees will leave with a working knowledge of how to write scalable codes using MPI – the standard programming tool of scalable parallel computing.
Due to COVID-19, this workshop will be remote only, using Zoom. When the registration has been filled, there will be no more students added due to our current limits. Please do not ask for special consideration at this time.
NSF Biographical Sketch Webinar
NSF recently recorded a webinar about the requirement to use an NSF-approved format for both the biographical sketch, and current and pending support documents as part of proposals submitted to NSF. The policy, outlined in the NSF Proposal and Award Policies and Procedures Guide (PAPPG) (NSF 20-1), goes into effect for proposals submitted or due, on or after June 1, 2020. The two NSF-approved formats are SciENcv: Science Experts Network Curriculum Vitae, and an NSF Fillable PDF.
Webinar topics include:
the policy guidance for preparation of the biographical sketch and current and pending support sections of the proposal;

a walk-through of the user experience in accessing these formats in NSF systems;

detailed guidance from NIH on using SciENcv for preparing both documents; and

answers to a number of frequently asked questions.
For additional information, see the NSF pages for the biographical sketch and current and pending support.
View past announcements on the Division of Research website.
CAREER: MINDWATCH: MULTIMODAL INTELLIGENT NONINVASIVE BRAIN STATE DECODER FOR WEARABLE ADAPTIVE CLOSEDLOOP ARCHITECTURES
PI/Department: Rose Faghih, Electrical & Computer Engineering
Sponsor: National Science Foundation
Amount: $525,000
DYNAMIC CHARGE-DENSITY WAVES AND BONDING IN INORGANIC SOLIDS
PI/Department: Vassiliy Lubchenko, Chemistry
Sponsor: National Science Foundation
Amount: $450,000
TAKING TEXAS TOBACCO FREE THROUGH A SUSTAINABLE EDUCATION/TRAINING PROGRAM DESIGNED FOR PERSONNEL ADDRESSING TOBACCO CONTROL IN BEHAVIORAL HEALTH
SETTINGS
PI/Department: Lorraine Reitzel, Psychological, Health, & Learning Sciences
Co-PIs: Dan O'Connor, Ezemenari Obasi, Virmarie Correa-Fernandez, Tzu-An Chen
Sponsor: Cancer Prevention and Research Institute of Texas
Amount: $375,401
ANALYSIS OF PACKED BED REACTOR-2 EXPERIMENTAL DATA FROM INTERNATIONAL SPACE STATION
PI/Department: Vemuri Balakotaiah, Chemical & Biomolecular Engineering
Sponsor: NASA Glenn Research Center
Amount: $175,000
TRIPE-OXYGEN AND SI ISOTOPIC ANALYSES OF CRYOGENIC OPAL-A AND SILICA PRECIPITATED FROM LOW TEMPERATURE BRINES: IMPLICATIONS FOR DETERMINING
PALEOTEMPERATURES AND FLUID HISTORIES FROM RETURNED SAMPLES FROM MARS
PI/Department: Thomas Lapen, Earth & Atmospheric Sciences
Sponsor: NASA Johnson Space Center / NASA -National Aeronautics and Space Admin-Office of Biological/Physical Res
Amount: $62,756
NLM TRAINING GRANT IN BIOMEDICAL INFORMATICS
PI/Department: David Mayerich, Electrical & Computer Engineering
Sponsor: Rice University / National Library of Medicine
Amount: $59,964
CRYOGENIC RAMAN SPECTROSCOPY OF PEROVSKITE THIN FILMS
PI/Department: Oleksandrry Lytvynchuk, TcSUH
Sponsor: PSI Quantum
Amount: $50,000
NOVEL TARGET MECHANISMS AND TARGETING AGENTS IN THE TREATMENT OF BREAST AND PANCREATIC CANCERS
PI/Department: Chin-Yo Lin, Center for Nuclear Receptors and Cell Signaling
Sponsor: Golfers Against Cancer - Houston
Amount: $20,000
Exchange-Induced Remnant Magnetization for Label-Free Detection of DNA, Micro-RNA, and DNA/RNA-Binding Biomarkers
Inventors: Shoujun Xu, Yuhong Wang, Li Yao, Qiongzheng Hu, Haopeng Yang
Date Issued: May 20, 2020
Patent Number: 10,640,813
Featured Funding Opportunities
Funding Agency: National Institutes Health (NIH)
Title: Smoking Machine Adaptor Design Project for ENDS, Cigars, and Heated Tobacco Products (UC2) Clinical Trials Not Allowed
LOI Deadline: 05/08/2020
Application Deadline: 07/10/2020
FDA's CTP is seeking to develop a smoking machine adaptor for use with electronic nicotine delivery system (ENDS), cigars, and heated tobacco products that will require significant collaboration and research efforts with outside organizations. The selected organization(s) will develop a single universal adaptor, or standardized family of adaptors, for the attachment of ENDS, cigars, and heated tobacco products to existing smoking machines originally designed for use with cigarettes and make available to tobacco stakeholders, contract and government laboratories, and academic institutions.
Funding Agency: National Institutes Health (NIH)
Title: Clinic Testing Therapeutic/Indication Pairing Strategies (U01 Clinical Trial Required)
LOI Deadline: 05/05/2020
Application Deadline: 06/05/2020
This Funding Opportunity Announcement (FOA) invites applications for support of clinical studies to repurpose existing drugs or biologics (therapeutics) that have already completed at least a Phase l trial for a different indication by the time an award is made. The hypothesis for proposed studies must be developed using innovative processes to identify the therapeutic/indication pair.
Funding Agency: National Institutes Health (NIH)
Title: New Informatics Tools and Methods to Enhance U.S. Cancer Surveillance Research (U01 Clinical Trial Optional)
LOI Deadline: 10/18/2020
Application Deadline: 11/18/2020
The goal of this Funding Opportunity Announcement (FOA) is to advance surveillance science by supporting the development of new and innovative tools and methods for more efficient, detailed, timely, and accurate data collection by cancer registries. Specifically, the FOA solicits applications for projects to develop, adapt, apply, scale-up, and validate tools and methods to improve the collection and integration of cancer registry data to expand the data items collected. Applications proposed must be based on partnership with at a minimum of two U.S. population-based central cancer registries.
Funding Agency: Department of Defense (DOD)
Title: Melanoma, Translational Research Award
Pre-Application Deadline: 06/22/2020
The FY20 MRP Translational Research Award (TRA) supports hypothesis-driven, translational, high-impact research. The TRA mechanism encourages applications with mature research projects that specifically focus on critical scientific or clinical melanoma issues, which, if successfully addressed, have the potential to make a major impact. Important factors under consideration will be continuity of research, clinical applicability, and leveraging of clinical samples from clinical trials and/or biorepositories.
Funding Agency: American Lung Association
Title: American Lung Association COVID-19 and Emerging Respiratory Viruses Research Award
Application Deadline: 05/30/2020
The American Lung Association COVID-19 and Emerging Respiratory Viruses Research Award is for $100,000 per year, for up to two years. The award is intended to support independent investigators with a stellar track record of accomplishment, who have the potential to advance our knowledge of COVID-19 and other novel respiratory viruses with epidemic potential.
Funding Agency: Pfizer, Inc.
Title: COVID-19 Competitive Grant Program
Application Deadline: 05/22/2020
We recognize the need for the rapid development of educational programs and trainings and the implementation of systemic best practices for COVID19 management. As part of our commitment, we are releasing this Request for Proposals (RFP) to provide financial support for organizations producing independent educational programs and quality improvement initiatives designed to combat this evolving crisis.
Funding Agency: Department of Defense (DOD)
Title: 2020 Office of Naval Research (ONR) Global Research Opportunity: Global-X Challenge
White Paper Deadline: 05/25/2020
The purpose of this Global-X Challenge is to discover, disrupt, and ultimately provide a catalyst for later development and delivery of revolutionary capabilities to the U.S. Navy and Marine Corps, the commercial marketplace, and the public. The expected outcomes of this Global-X Challenge are promising revolutionary concepts whose technology maturity may be accelerated under separate agile follow-on technology development efforts.
Funding Agency: Department of Defense (DOD)
Title: Invisible Headlights
Abstract Deadline: 05/08/2020
Full Application: 06/17/2020
The Defense Sciences Office (DSO) at the Defense Advanced Research Projects Agency (DARPA) is soliciting innovative research proposals in the area of passive three-dimensional (3D) vision using ambient thermal emissions. Proposed research should investigate innovative approaches that enable revolutionary advances in science, devices, or systems. Specifically excluded is research that primarily results in evolutionary improvements to the existing state of practice.
Funding Agency: Department of Defense (DOD)
Title: Biological Technologies
Abstract Deadline: Rolling until 04/22/2021
Full Application Deadline: Rolling until 04/22/2021
BTO's research investment portfolio includes combating pandemic disease, innovative physiological interventions, human performance and warfighter readiness, microbes as production platforms, and deep exploration of changing ecologies and environments on U.S. capabilities and resilience. BTO's programs operate across a wide range of scales, from individual cells to the warfighter to global ecosystems. BTO responds to the urgent and long-term needs of the Department of Defense (DoD) and addresses national security priorities.
Funding Agency: Department of Defense (DOD)
Title: Melanoma, Technology Development Partnership Award
Pre-Application Deadline: 06/22/2020
The MRP challenges the research community to redefine the concept of prevention. Melanomagenesis is a multi-step process initiating from normal melanocytes to dysplasia, through the development of melanoma and metastasis. A new paradigm of prevention may include detection, monitoring, and stopping the initiation of dysplasia, halting the progress to malignancy, blocking micro-metastases, or preventing emergence from tumor dormancy.
Funding Agency: Department of Defense (DOD)
Title: DTRA BAA New Initiatives for Nuclear Detection Technologies
Phase I Deadline: 04/30/2020
Phase II Deadline: 07/21/2020
DTRA seeks proposals to identify technologies that fill capability needs related to nuclear detection technologies for search, standoff, sensitive site exploitation, threat diagnostics and characterization, consequence management, contamination avoidance, and attribution.
Funding Agency: Department of Energy (DOE)
Title: SEEDING CRITICAL ADVANCES FOR LEADING ENERGY TECHNOLOGIES WITH UNTAPPED POTENTIAL 2019 (SCALEUP)
Pre-Application Deadline: 06/20/2020
The Seeding Critical Advances for Leading Energy technologies with Untapped Potential (SCALEUP) solicitation provides a vital mechanism for the support of innovative energy R&D that complements ARPA-E's primary R&D focus on early-stage transformational energy technologies that still require proof-of-concept.
Title: Division of Physics: Investigator-Initiated Research Projects (PHY)
Application Deadline: 11/25/2020
The Division of Physics (PHY) supports physics research and the preparation of future scientists in the nation's colleges and universities across a broad range of physics disciplines that span scales of space and time from the largest to the smallest and the oldest to the youngest. The Division is comprised of disciplinary programs covering experimental and theoretical research in the following major subfields of physics: Atomic, Molecular and Optical Physics; Computational Physics; Elementary Particle Physics; Gravitational Physics; Integrative Activities in Physics; Nuclear Physics; Particle Astrophysics; Physics of Living Systems; Plasma Physics (supported under a separate solicitation); and Quantum Information Science.
Funding Agency: High Performance Computing (HPC) Consortium
Title: The COVID-19 High Performance Computing Consortium
Application Deadline: Rolling
Fighting COVID-19 will require extensive research in areas like bioinformatics, epidemiology, and molecular modeling to understand the threat we're facing and form strategies to address it. This work demands a massive amount of computational capacity.
Funding Agency: Department of State
Title: Countering Efforts to Exploit Sensitive Technologies and Strategic Assets
Application Deadline: 05/20/2020
Address weaknesses in partner nations export control, investment screening, critical infrastructure protection, customs and border security institutions to prevent malign state actors from exploiting those weaknesses for their advantage.
Funding Agency: Department of State
Title: Combatting COVID-19 Pandemic and Proliferation Threats
Application Deadline: 05/29/2020
Build EXBS partner capacity to continue to safely prevent, contain, and mitigate threats and impacts posed by the rapid spread of destabilizing biological and chemical threats at national borders and points of entry, including infectious diseases such as COVID-19
Funding Agency: Department of State
Title: U.S. Mission to NATO Public Affairs Annual Program Statement
Internal Limited Submission Deadline: 05/01/2020
Application Deadline: 08/01/2020
PAA invites proposals for programs and initiatives that help promote an increased understanding of USNATO policy and perspectives.
Priority Program Areas:
Defense budgets and equitable burden sharing.
Countering dis and misinformation.
Cyber security.
NATO and the Middle East.
Counterterrorism.
Funding Agency: National Endowment of Humanities (NEH)
Title: NEH CARES: Cultural Organizations
Internal Limited Submission Deadline: 05/01/2020
Application Deadline: 05/11/2020
The Coronavirus Aid, Relief, and Economic Security (CARES) Act recognizes that the nonprofit humanities sector is an essential component of America's economic and civic life. The National Endowment for the Humanities (NEH) has received supplemental funding to provide emergency relief to institutions and organizations working in the humanities that have been affected by the coronavirus.
Funding Agency: National Endowment of Humanities (NEH)
Title: Digital Projects for the Public
Application Deadline: 06/10/2020
The Digital Projects for the Public program supports projects that interpret and analyze humanities content in primarily digital platforms and formats, such as websites, mobile applications and tours, interactive touch screens and kiosks, games, and virtual environments.
Funding Agency: Spencer Foundation
Title: Research Grants on Education: COVID-19 Related Special Grant Cycle
Application Deadline: 05/04/2020, 05/18/2020, 06/08/2020
The COVID-19 Related Research Grants support education research projects that will contribute to understanding the rapid shifts in education in this time of crisis and change. We are especially interested in supporting two primary categories of projects. First, we are interested in supporting studies that aim to understand and disrupt the reproduction and deepening of educational inequality caused by the COVID-19 crisis. Second, we also recognize that in times of great disruption and change, there may be opportunities to remake and imagine anew forms of equitable education.
For more information about available grants, visit our Pivot system or Grants.gov.